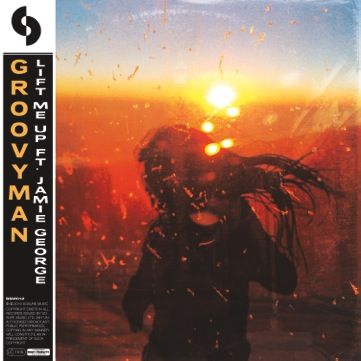 Groovyman feat. Jamie George - Lift Me Up
Belgrade's Groovyman is back once again with his 2nd single on London label SoSure Music. The new release is called 'Lift Me Up' and features the melodic vocals of rising UK talent Jamie George. Always one for high calibre releases, SoSure Music brought us music from Rucks and Hollis Parker last year which put the burgeoning label on the map of go to places for quality house music. 'Lift Me Up' is no exception with it's dulcet tones, crisp high hats and soul infused vocals. The uplifting piano chords and blissful synth patterns speak of a spring that's yet to come – perfect for brightening those dark winter nights.
Sasa Radosavljevic aka Groovyman began his musical career as one half of the duo, Gramophonedzie, later forming his solo career as Groovyman and becoming one of the driving force of electronic music in his native country, Serbia. First joining the SoSure family last year, Groovyman has solidified his individual sound which has seen him provide the soundtrack for Serbian movie production, 'Montevideo, God Bless You' and is now ready to take the industry by storm.
UK born Jamie George is behind the uniquely soulful vocals on 'Lift Me Up', another rising talent with a catalogue of collaborations which include Hannah Wants, Roska and Chris Lorenzo to name only a few.
Another impressive release from SoSure Music, 'Lift Me Up' is out on the 25th January 2016.
http://sosuremusic.tumblr.com/
https://soundcloud.com/sosuremusic
https://www.facebook.com/DJGroovyman
https://www.facebook.com/JamieGeorgeMusic