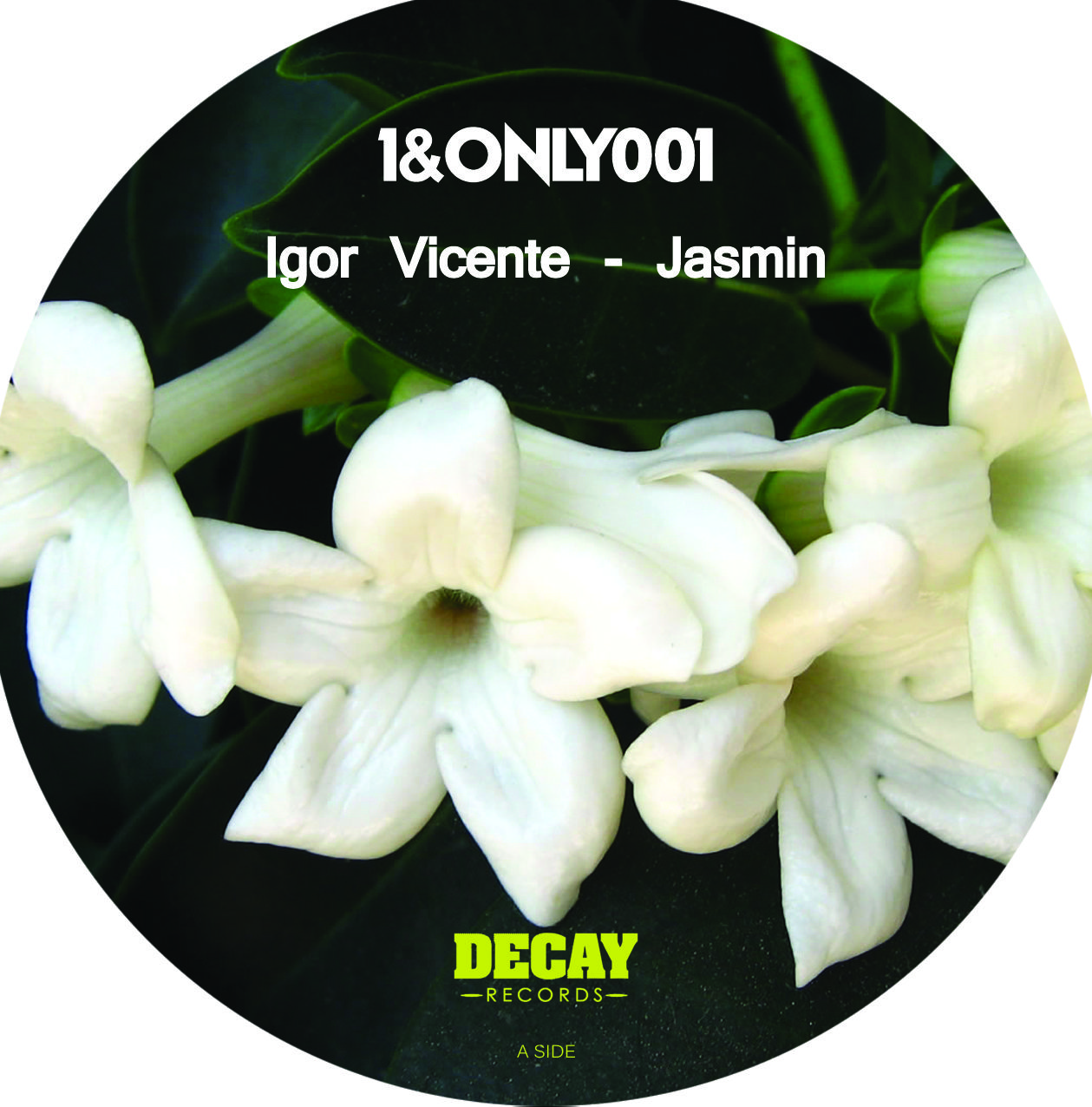 Igor Vicente - Jasmin
Tastemaking UK label Decay Records is branching out with a new vinyl only sub label entitled The One and Only. Behind the first release is acclaimed Belgian producer Igor Vincente, who serves up a stunning one sided vinyl release to get the new label underway.
Decay Records is the work of Davide Zeta aka one half of DZeta 'N' Basile. Since inception in 2013 the label has excelled at club ready sounds from the likes of Alex Arnout, Neverdogs and Franck Roger, and now indulges a slightly different side with the arrival of The One and Only, which is sure to become another essential label.
Igor Vincente is a relative newcomer, with just two Eps to his name since 2014. They have come on top labels Hot Creations and Mobilee, and marked our Igor as someone with a fine grasp of groove. He proves that once more with a perfectly formed new track, 'Jasmin'.
It is an immediately absorbing deep house cut with woodpecker like hits riding over the top of a rolling, rubberised drum line. Warm pads and a very humid atmosphere ooze out of the track and infuse it with oodles of intimate soul. A whispered female vocal adds an organic, human element and it doesn't take much to imagine this one really going on to become a cult underground hit.
Smoky and seductive, this new release from The One and Only is a fine way to kick off what is sure to be an interesting label.