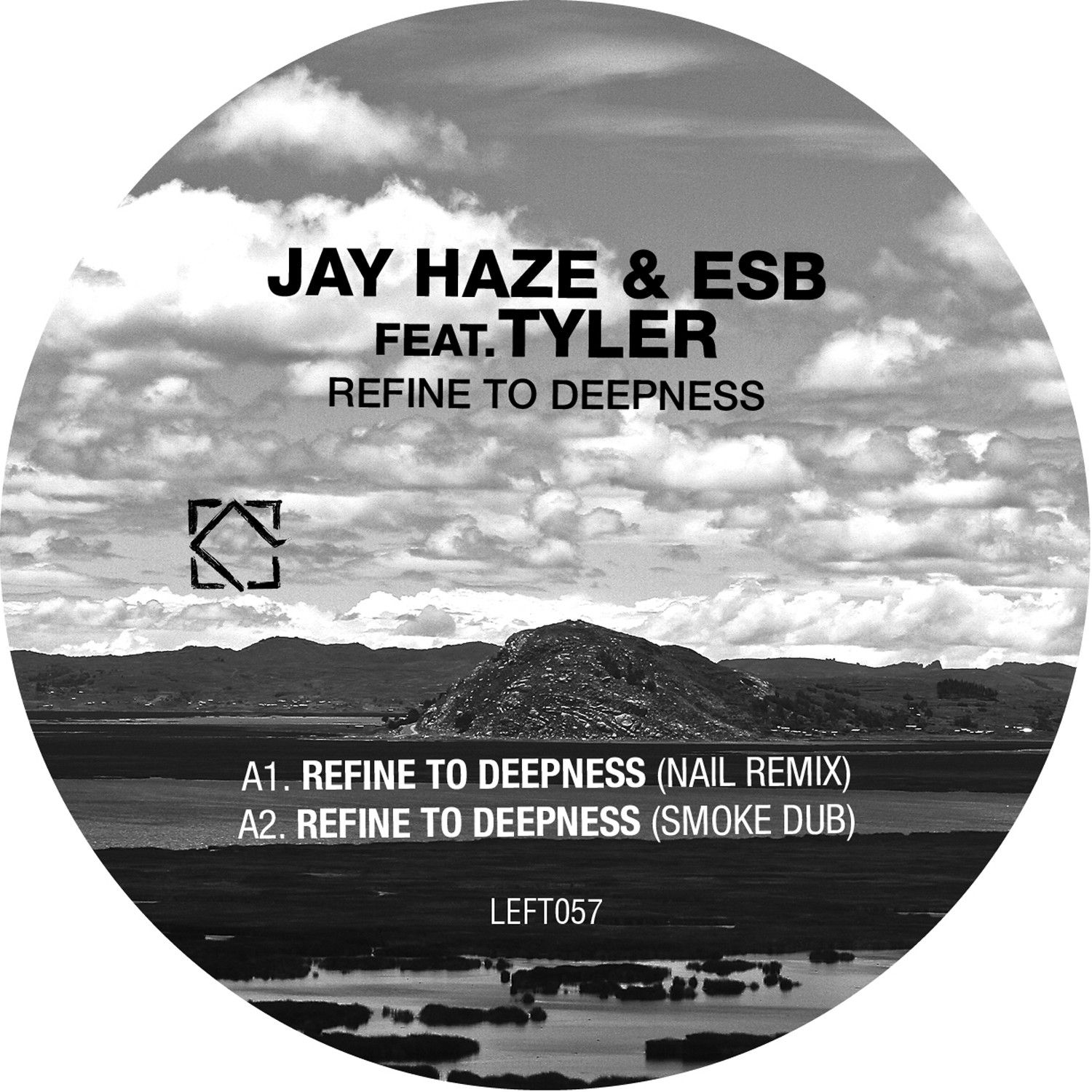 Jay Haze & ESB - Jay Haze & ESB – Refine To Deepness (Remixes)
Following the release of Jay Haze & ESB's 'Finding Oriya' L.P Leftroom delivers a remix package of 'Refine To Deepness' from the project, featuring reworks from Nail and Cottam.
Late 2014 saw Leftroom drop Contexterrior and Tuning Spork's main man Jay Haze's new project 'Finding Oriya' alongside ESB, which picked up support from the likes of Dave DK, Breach, Mr.G and Massimiliano Pagliara. Here the imprint returns to the project and highlights one of its lead cuts whilst enlisting the services of old school house head Nail, and the ever on-point Cottam on remix duties.
First up is the Nail remix which takes a typically groove-led format bringing hooky bass stabs, bumpy rhythms and an amalgamation of swirling atmospherics and vocal murmurs into the limelight. Next up Nail delivers a second remix under his new Smoke guise, and this time strips back the original track into a swirling, seven and a half minute dubbed out interpretation with snaking stab echoes and robust sub lines running throughout.
Cottam takes the lead on the flip with his 'Club Dub' of 'Refine To Deepness', delivering his signature rugged dropped tempo house style with crunchy drum sounds, stuttering arpeggios and an infectious stab sequence. The original of 'Refine To Deepness' then shapes up the package, bringing Haze & ESB's mesmerizing and hypnotic original number back into focus.
The Refine To Deepness (Remixes) package is out on Leftroom 15th June 2015.