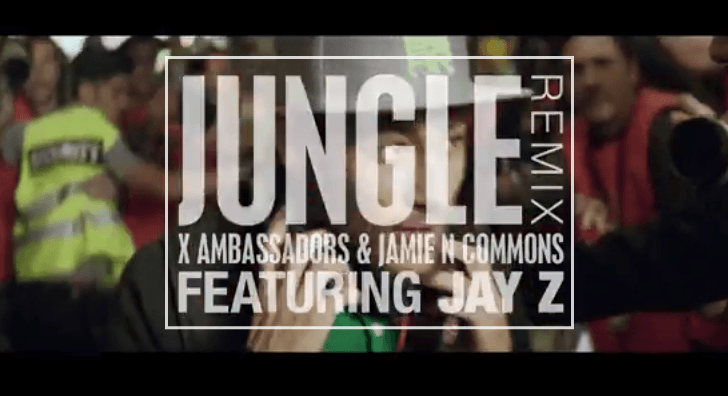 JAY Z REMIXES BEATS BY DR. DRE WORLD CUP AD
After a cryptic clue was left by Dr. Dre on Twitter over the weekend welcoming Jay Z 'to the jungle', (https://twitter.com/drdre/status/477936271063777281), speculation was rife as to what it could mean.
Then Roc Nation confirmed that something was indeed happening between raps two biggest stars with the announcement that Jay-Z has remixed the track featured in the Beats By Dr. Dre World Cup film, 'Game Before the Game'.

Jay-Z's label posted 'IM JUST WARMING UP #IamGodzillaofthesefavelas @drdre' with artwork of a girl wearing a balaclava sitting on a bicycle, (https://twitter.com/RocNation/status/477928979660546049).
The X Ambassadors and Jamie 'n' Commons 'Jungle' remix debuted during the NBA Finals in the US.
Check it out here :
'Jungle' a collaboration by American rock band X Ambassadors and British artist Jamie N Commons with original score by Michael Einziger and Anne Marie Simpson. The song has been climbing the iTunes charts since debuting in the Beats advert last week. The Beats By Dr. Dre 'Game Before The Game' 5 minute film has garnered more than 9.5million views to date and features the worlds top footballers, music stars and athletes and their pre match game rituals.