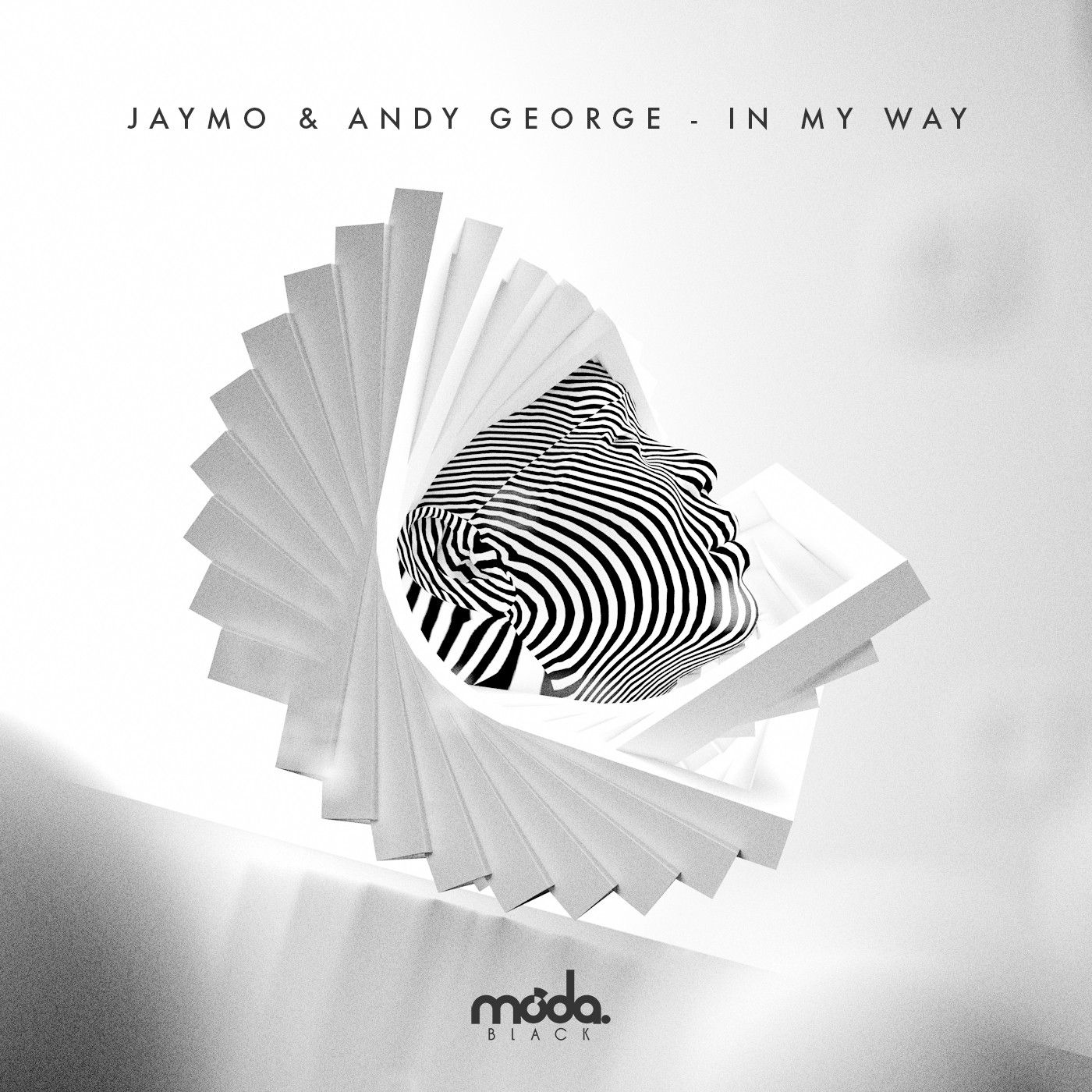 Jaymo & Andy George – In My Way EP
Jaymo & Andy George offer up the 'In My Way' EP via their Moda Black imprint this October, comprising two original tracks from the duo.
Moda Black : "Jaymo & Andy George's Moda Black imprint has gained widespread notoriety since launching in 2011. With an ethos that focuses on production values, innovative ideas and passionate artistry, the label has released music from the likes of Maxxi Soundsystem, Hot Since 82, Danny Daze and Groove Armada. Moda Black's stable of up-and-coming names are all on a skyward trajectory too, with Walker & Royce, Hauswerks, Sidney Charles, Theo Kottis and Alexis Raphael all producing some of their best work to date over the past few months. For now, however, we shift our focus towards the label bosses themselves, as J&AG return with a brand new 2 track EP.
In My Way takes the lead, baring all the hallmarks of J&AG's recent products. Laden with warm textures and oscillating topline's, the first half of the track sets a seductively mellow foundation. Emotive melodies, uplifting strings and warm bass take prominence, before looping keys, vocal edits and soaring arpeggios create a feel-good moment of universal effect.
On the flip, J&AG demonstrate their love for less club-orientated music, embracing the freedom of the B-side. Ice Cubez is a low-slung, shoulder-shaking slice of sidewalk funk that melds quivering chords, guitar licks and ambient street sounds to create a song that will have you reminiscing about BBQ's, block parties and hot pavements.
This Autumn will see Jaymo & Andy George take Moda Black on tour around the UK and Europe, with guests such as Fur Coat, Justin Martin, Andhim and Ejeca joining the MB crew in London, Glasgow, Paris, Amsterdam and beyond. February 2015 will mark the second edition of Little Black Book, this time curated by one of the worlds most illustrious and diverse electronic music outfits."