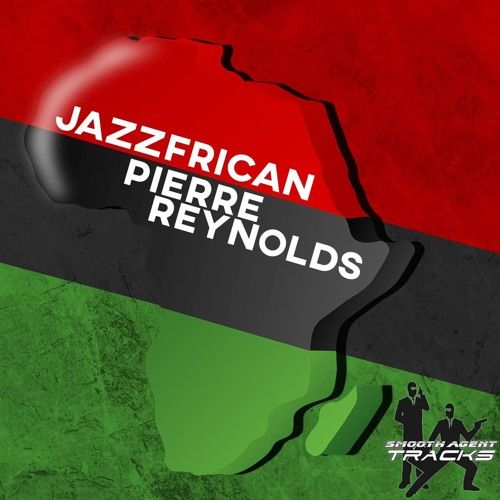 Pierre Reynold - Jazzfrican
Pierre Reynolds has returned for the release of his latest track 'Jazzfrican'. Known for his signature style of creating musical cocktails, this release is no exception. The beat starts slow, gradually bringing each piece of instrumentation in bit by bit to intrigue the listener and wrap them up in the groove of this tune.
By fusing together a classic House groove with catchy African style vocal call and repeat chants and a huge helping of Jazz, plus a stunning saxophone melody, Pierre has created a new, innovative sound that strays from the typical House tunes around today. Pierre's flair for experimentation has allowed him to develop a true masterpiece with 'Jazzfrican'.
Washington based Pierre Reynolds has over 20 years of experience as a DJ and has been signed to international House labels such as Smooth Agent Tracks and Soul Edit Recordings for his fresh take on House music. In previous years, several of his productions have reached top spots on Traxsource and 'Jazzfrican' is sure to match that.
'Jazzfrican' is out now on Smooth Agent Records.
Soundcloud link:
www.soundcloud.com/pierrereynoldsmusic/sets/jazzfrican
Purchase link:
www.traxsource.com/title/1041022/jazzfrican
Pierre Reynolds Online
Instagram: www.pierrereynoldsmusic.com
Soundcloud: www.soundcloud.com/pierrereynoldsmusic
Website: www.pierrereynoldsmusic.com
Smooth Agent Records Online
Soundcloud: www.soundcloud.com/smoothagentrecords101
Website: www.smoothagent.com