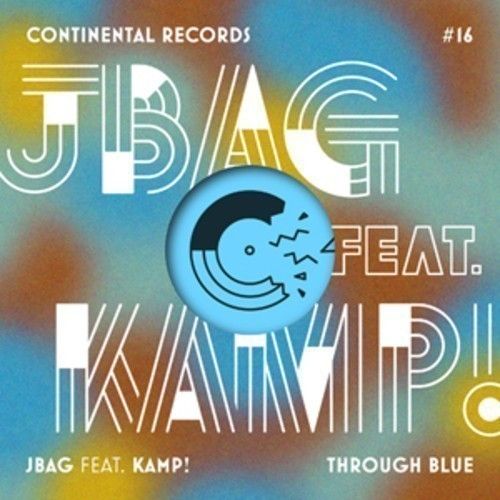 JBAG – Through Blue EP
Just in time for summer comes JBAG's new single 'Through Blue' featuring the singer of Polish electronic band Kamp!

Following in the footsteps of last year's mighty 'Mogadisco', 'Through Blue' unfolds another sad yet happy melody albeit locked into a slick, pulsing groove. Topped by the boyish vocals of Tomek Szpaderski – he who with his two Kamp! accomplices is soon putting Poland on the map with inspired indie-dance – 'Through Blue' takes a meaningful turn bringing extra depth to an already endearing, emotive backing track led by nostalgic steel drums and pianos.

As well as the JBAG's vocal mix, the 4 track EP includes reworks from Holmes Price (UK) who's taken the piano-house route, Jesse Lamar & Jay Oliver (Finland) who've opted for big room drama and Venice Beach (France) who've favored a dreamier angle.
The 16th release on Continental records, JBAG's own imprint, adds yet another nuance to the label's palette of dj-friendly underground pop music.

Bringing a new dimension to deejaying, the London-based Franco-Italian duo comprising of Jerry Bouthier (dj/sound-designer, longtime Kitsuné collaborator) and Andrea Gorgerino (the pair's studio/musician virtuoso) is now performing live dj sets as a unit with Andrea playing live keytar over JBAG's own productions and other faves mixed by Jerry.