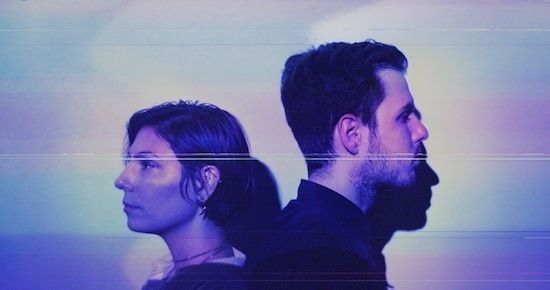 OPAL ONYX – DELTA SANDS
Brooklyn based duo Opal Onyx are set to release their debut album, Delta Sands, 25th August on Tin Angel Records. From experimental electronic basements to psychedelic loft spaces of Bushwick in Brooklyn, Opal Onyx have been welcomed, with open arms, into the local electronic-experimental music communities including the International Winners Collective – an electronic sample-based collective.
Their layered ambient electronic noise flows beneath distorted guitar gracefully against the murky cello. Captivating the air is a beautifully powerful and engrossing voice that leads us through a curious and comforting dream world where the surreal and hallucinatory are steadfast. Fearless in the face of experimentation they consummate ease in a cacophony of art rock noise, dark folk and psychedelic electronics.
The songs are ambiguous conceptually. But, within the ambiguity there is a curious sense of familiarity, as if the music is some kind of found relic, or pulled from a dusty archive yet it is entirely new. "Black & Crimson" is an atmospheric track built over a chopped sample from an old record.
'Delta Sands' is a haunting and captivating first album, perhaps this is what makes the abstract and uncertain seem so close and at home when listening to Opal Onyx.
Opal Onyx are Sarah Nowicki (vocals, guitar, mpc) and Mathew Robinson (cello, synth, lap steel). Matthew Robinson also recorded and toured with Drag City harpist/pianist Baby Dee on 'Regifted Light' (2011).