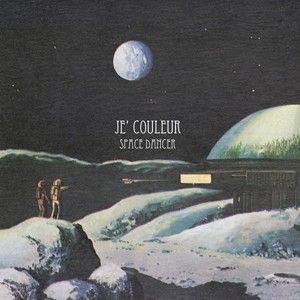 Je' Couleur – Space Dancer
Nu Disco imprint No Static delivers Mexico's Je'' Couleur's single 'Space Dancer' out on digital on the 7th April 2014.
No Static Recordings has made a good impact on the Nu Disco scene with clean and outstanding releases coming from emblematic artists such as Roots Manuva, Almunia and Cosmonaut Grechko. We now present Je'' Couleur''s 'Space Dancer EP', the Mexican producer''s first single on the label, in which the French electro influences are clear but also some distinctive characteristics coming from Disco and the UK''s Deep House scene.
The single opens with the title track: Groovy synth lines merge with reverberated 808 congas and clap patterns with rich delayed spacious vocals, all driven by a deep rhythmic bass line for an uplifting dancefloor orientated tune. The second track, ''Astro'', has a distinctive moody analogue vibe in which the wobbly melody is combined with a deep and refreshing pad, guided by proper old school sounding drum machine grooves.
Next up the slow-mo ''Tourist'' makes its impact with a dubby chord melody which slowly builds toward the track structure, before dropping back into a proper Nu Disco groove, for another dreamy but relentless club focused track. The single closes with the most House orientated cut of the four, ''Coeur Neubulouse''. An atmospheric profound chord opens the tune and, followed by an unstoppable kick and conga groove, it reveals itself during a break with a sexy female vocal before an almost-acid killer bass line kicks back followed by a delayed and reverberated 909 clap. A current UK' House track that makes Je'' Couleur''s single outstanding for its diversity.