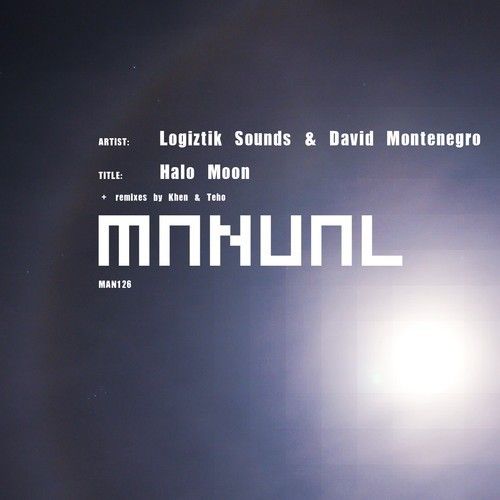 Logiztik Sounds & David Montenegro – Halo Moon
'Halo Moon' is the third and final single from Logiztik Sounds 'Metamorphosis' album which got released on Manual Music last year. With remixes by Cora Novoa, Alessandro Diga, Deepfunk and Roel Hoogendoorn on the previous singles, the pressure was on to present you with yet another pack of appealing names, and with Khen and Teho on board for this one the Dutch label doesn't dissapoint!
Khen is making his first appearance within the Manual family. The Tel Aviv born and raised is one of those Israeli artists who's on the forefront of their thriving progressive house scene. He often works together with Guy Mantzur, and with regular releases and remixes on labels such as Sudbeat, Hope Recordings and Proton Music more and more people get to know this talented producer He delivers a booming remix of 'Halo Moon' in his well known funked up style!
Teho has released on Manual's MNL and Cinematique labels before, but this remix marks his first appearance on the main label. Being part of the French Inlab Recordings crew, Teho is known for his warm melodies and beautiful crafted soundscapes combined with relentless beats. He delivers exactly what is expected from him; an absolute stellar remix in his trademark sound which will appeal to many true progressive house- and melodic techno lovers out there.
Beatport:
http://www.beatport.com/release/halo-moon/1258764
Bandcamp:
http://manualmusic.bandcamp.com/album/halo-moon