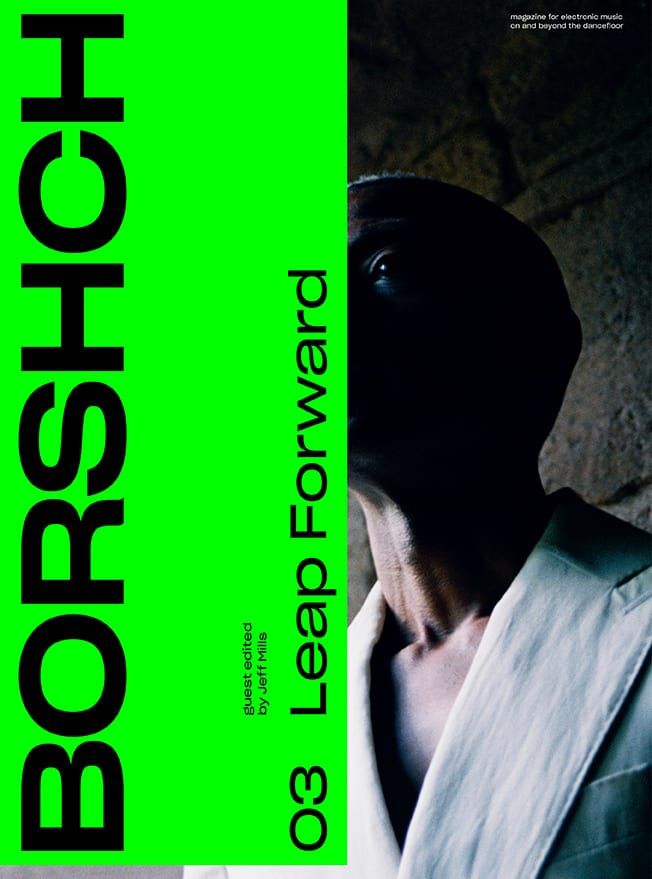 Jeff Mills guest-curator of the next issue of BORSHCH Magazine
The third issue of BORSHCH guest-curated by Jeff Mills is out on the 25th of August.
Fueled by Jeff's fascination with the outer space, the dialogue between Borshch and the techno pioneer results in speculative theories about the mission of a creative mind in the world where humans live side by side with intelligent machines.
We live in the fascinating times when cyberpunk stories that inspired weirdo kids around the world to dream big and become either artists or scientists are turning into an everyday reality. What happens with electronic musicians when creativity becomes a controlled substance and machines seem to be more human than we are? We attempt to answer these and similar questions in the upcoming issue of BORSHCH. Jeff Mills and the team of Borshch take a bold leap forward to speculate on what we, fragile human-beings and machine music addicts, can expect in the technology-driven future. They meet Dasha Rush, an electronic musician who also finds her muse in the nature of celestial bodies, to explore her ideas envisioned in Dark Hearts Of Space. When speaking about techno music beyond the dance floor, Jeff Mills was asked to introduce people whose vision and art proved to be inspiring for his own creative process and who see electronic music as an independent art form integral to their lives, while absorbed in their own craft. In this issue they speak to Jessica Care Moore, Akaji Maro, Jacqueline Caux. A poet, an actor, a film director — Jeff's collaborators who made him seek new outlooks on familiar subjects. Kelly Snook, a planetary scientist and instrument inventor, joins this circle of deep thinkers to discuss Mills' ideas about our expansion into outer space and to propose new scenarios of a utopian future.
Pre-orders are available now and will be shipped before BORSHCH lands in the stores.