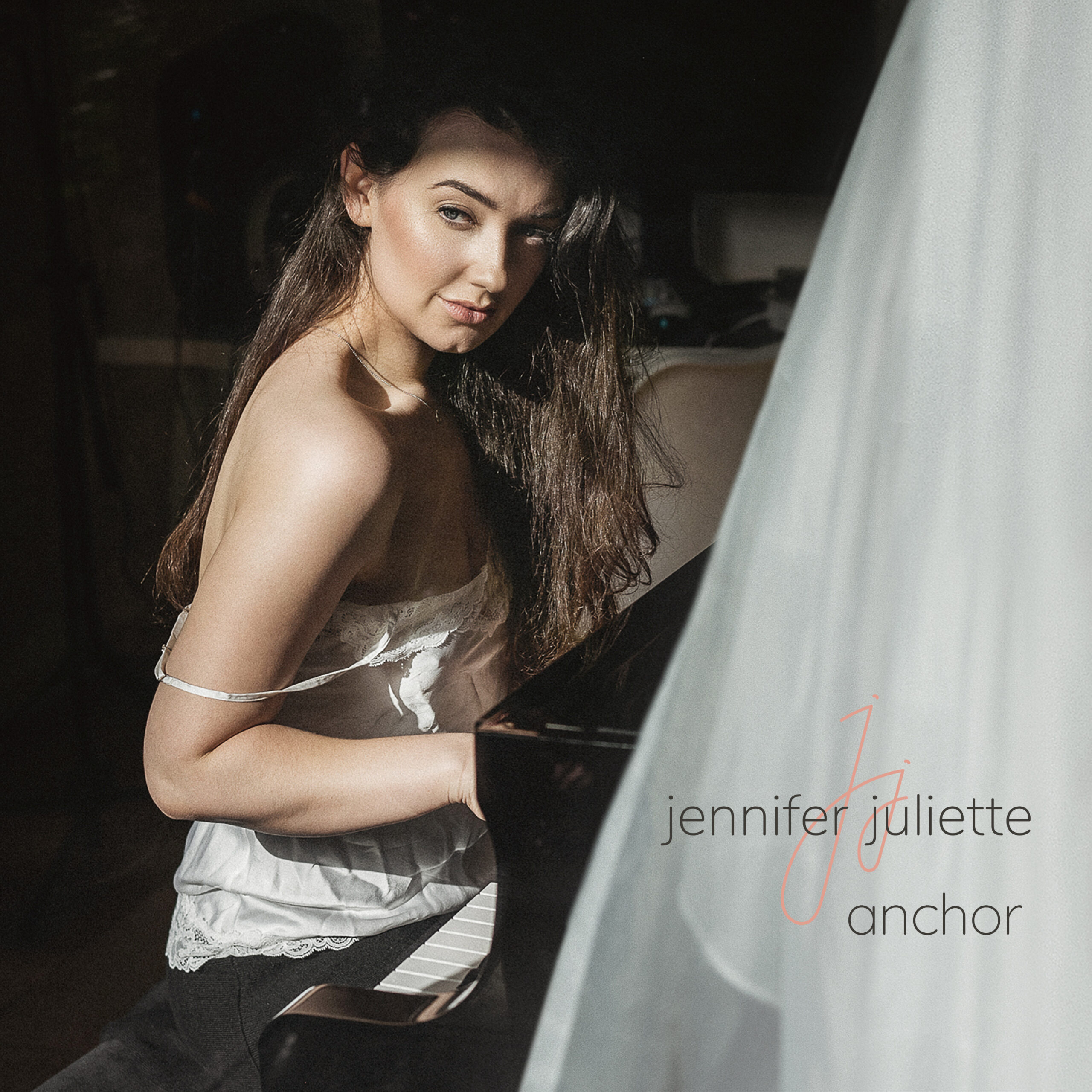 Jennifer Juliette unveils brand new track 'Anchor'
Following the release of her debut single "Small Voice," emerging singer-songwriter Jennifer Juliette releases "Anchor," the powerful and uplifting title track from her long-awaited upcoming debut EP out later this summer. Inspired by cinematic film scores and pulling from the concept of a young girl venturing into music, "Anchor" is a deeply rich, poetic song that blends Jennifer's diverse and unique experience as a classically trained musician with her reflective and poignant lyrics through her captivating and universal storytelling. Speaking about the release, Jennifer states "I wrote the instrumental for "Anchor" as a young girl learning to compose. I began to add strings and go into a fantasy world inspired by big movie soundtracks. This song is very positive and strong."
Since the release of her debut single "Small Voice", Jennifer has been championed by the likes of Hot Press,
and 1883 Magazine, who stated the track "embodies both the personal and professional journey the rising
talent has been on." Music Crowns described Jennifer's vocals as "rich" and "soaring," with the website also
stating her music accompaniments contain "compelling strings and melodic piano lines, bringing classical
influences to mainstream pop."
Her passion for music stemmed from childhood, when, at the age of 4, she started singing and playing piano at churches in the South Welsh Valleys. Now based in Berlin, Jennifer's cross-over style is a mesmerising mix of her classical training and mainstream pop – her searing melodies drawn from personal experiences and boundless creative energy.
Over the last decade, Jennifer has performed at several prestigious venues around the world, including the
Sydney Opera House, the Vienna Opera House and the Royal Albert Hall in London, where she worked as
a fashion model for several years. In mid-2019, Jennifer started an international women's choir which raised
money for homeless shelters across Berlin before the COVID lockdown forced the group to press pause on its
demanding performance schedule. Jennifer is now gearing up to release her first EP Anchor this summer, which will feature several new releases over the next few months.