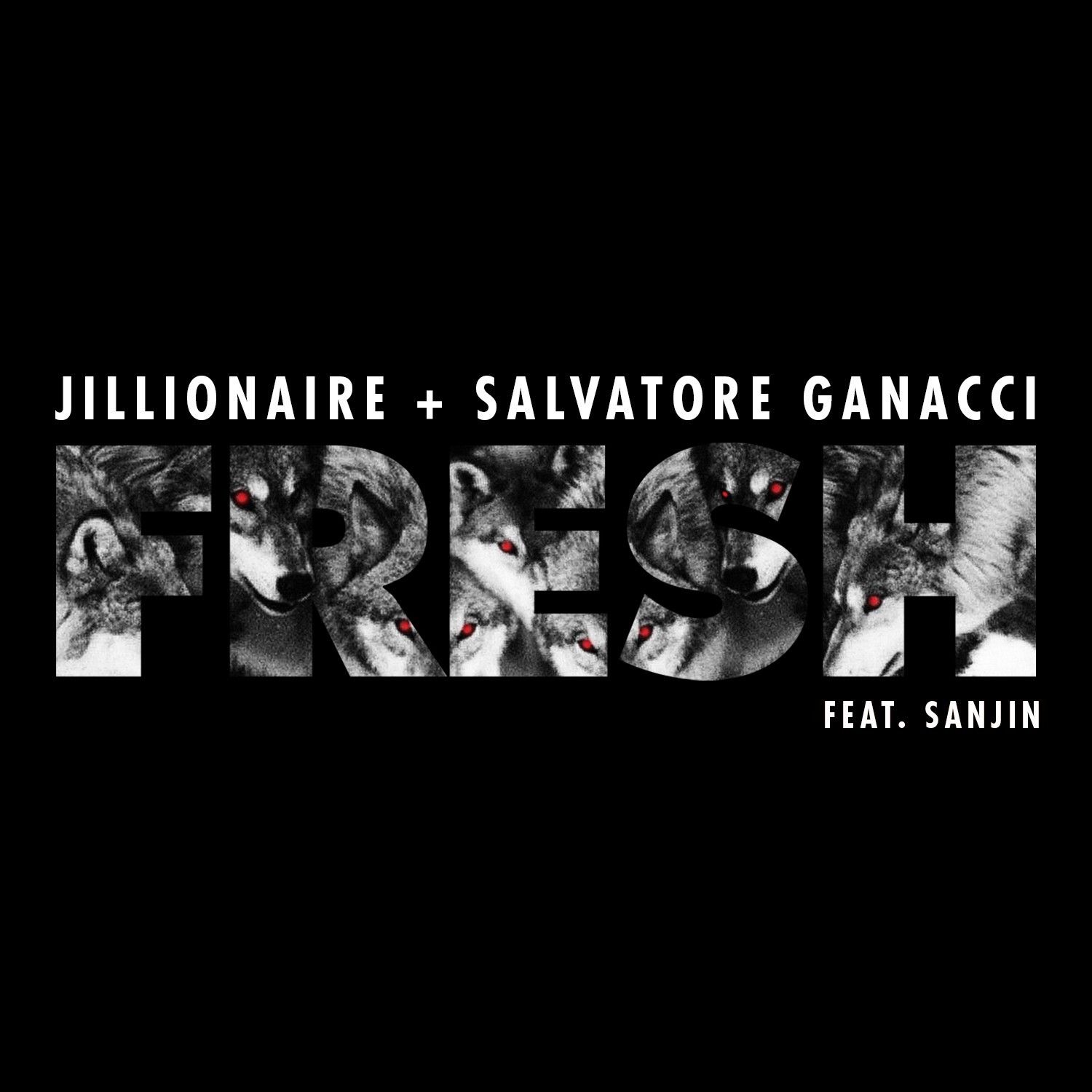 Jillionaire + Salvatore Ganacci – Fresh (Feat. Sanjin)
As an esteemed member of revered electronic music crew Major Lazer alongside fellow producers Diplo and Walshy Fire, Jillionaire has reveled in his ability to deliver up-tempo bold, expansive dancehall and electro house club tracks. Now, following a number of exploratory remixes and re-edits over the past 12 months, he's set to step into the spotlight alongside hotly-tipped Swedish producer Salvatore Ganacci with new single 'Fresh'.

Premiered by Mistajam on 1Xtra, this anthem is built around the merging of dancehall rhythm and charging electro beats. 'Fresh' sees both artists showcase their talents across just over four minutes of relentless club pressure. Jillionaire and Ganacci go all out with rip-roaring basslines, twisted synths and an array of bleepy samples, whilst Sanjin's killer vocal adds undeniable energy, craft and colour. Already heavily backed by some of dance music's most iconic stars in Dillon Francis, Diplo, David Guetta, Tiesto and Skrillex and with a twerkerrific video and various remixes in the pipeline, expect 'Fresh' to make serious waves in the clubs.

Representing a bold first joint venture, Ganacci, who's already earned support from the likes of Avicii and Steve Aoki, looks all set for a landmark 2014, whilst Jillionaire continues to strengthen his credentials as dance music's go-to dancehall producer.

'Fresh' will be released on Beatport on 30th April via Island Dance.
For more information on Jillionaire, please visit:
https://www.facebook.com/thejillionaire
https://twitter.com/jillionaire
https://soundcloud.com/jillionaire

For more information on Salvatore Ganacci, please visit:
https://www.facebook.com/SalvatoreGanacci
https://twitter.com/TheSalvatoreG
https://soundcloud.com/salvatoreganacci