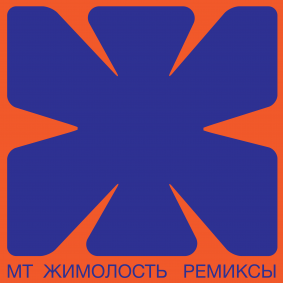 Mumiy Troll - Jimolost Remixes
Mumiy Troll are one of the most influential indie-art bands in Russia and helped shape the music scene in the post-Soviet state with their 1996 album 'Morskaya', inspiring a whole generation of musicians. In 2018 the band released a new album which featured the standout track 'Jimolost' which now, in collaboration with Kito Jempere, gets six different remixes.
First up is Kito Jempere's Band Revision. Jempere has been making music for more than a decade and is a talented multi-instrumentalist, DJ and producer. He has been involved in a number of bands from punk rock to electronic to acid jazz and makes music under many different aliases from DJ Kirill Sergeew to The Saint Petersburg Disco Spin Club. He has been extremely selective with his remix work in the past, only taking on rare and interesting projects with previous re-workings for the likes of Red Snapper, Mujuice and SBP4. Here he brings the talents of his full band to bear with an inventive version that is awash with blissful chords and splashing hits while the aloof vocal adds to the horizontal effect of the Balearic grooves.
KTO DJ? is another Russian legend who brought drum'n'bass culture to Russia in the Nineties as DJ Boomer and had a huge influence on club culture with the opening of 1-2-3 clubs. He also performed as KTO DJ? at the Olympic Games 2014 Closing Event. Here he goes for a techno version that is littered with acid twitches, dark vocals and frazzled synths that never let up. Amsterdam based deep house artist Nachtbraker delivers a superb 'Lullaby' version that is silky and smooth. His infectious rubbery drums and dreamy pads are underpinned by shuffling, garage-flecked rhythms to make for something beautifully weightless yet dynamic.
Bonfire Records artists Schier supply an indie-dance version that is melancholic and tender, with lingering, pained chords and heartfelt vocals that will make for a perfectly moving and uplifting moment on the floor. Belgium's finest buzzsaw synth and distorted drum lovers Raveyards then step into trance/techno territory with their shiny metallic rework featuring twisted and turning synths and stomping drums never let up. Finally there is a closing trip-hop remix from Greek artist Moderator that is perfectly loose and organic, with live sounding drums and big hits tumbling from above.
This is a fantastically diverse package of electronic music of many different colours and contours.
Tracklist:
1. Mumiy Troll — Jimolost (Kito Jempere Band Revision)
2. Mumiy Troll — Jimolost (KTO DJ? Bol' Remix)
3. Mumiy Troll — Jimolost (Nachtbraker Lullaby Remix)
4. Mumiy Troll — Jimolost (Schier Remix)
5. Mumiy Troll — Jimolost (Raveyards Remix)
6. Mumiy Troll — Jimolost (Moderator Remix)