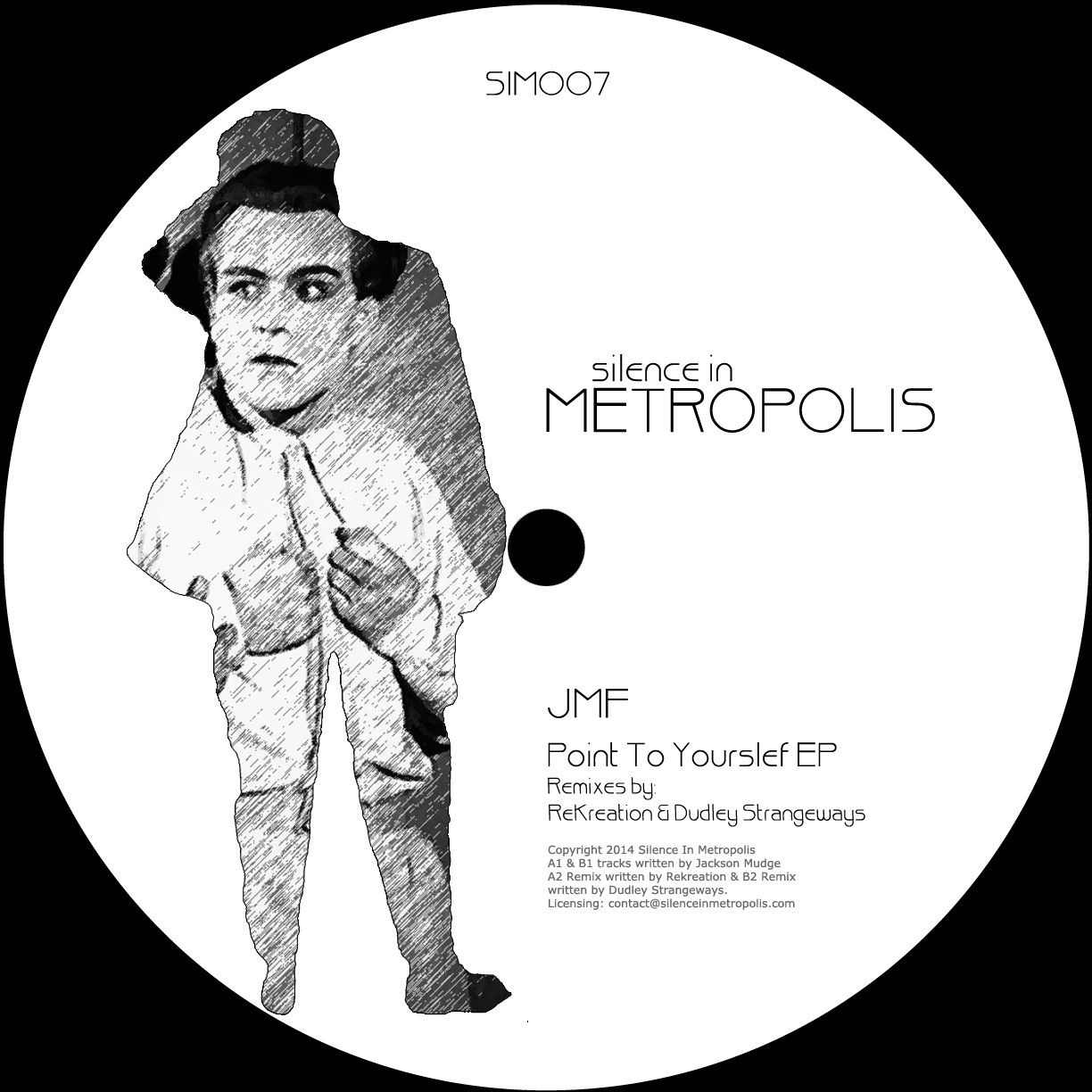 JMF – Point to Yourself EP (inc. Rekreation & Dudley Strangeways remixes)
A year or so after launching and Silence in Metropolis has already garnered a great reputation for its inventive house music. Here the label turns to JMF for a new EP featuring remixes from Rekreation and Dudley Strangeways.
JMF, who has remixed for this label before now, is a midlands based producer who pushes an underground, distorted sound and takes inspiration from people like Rio Padice, Mike Huckaby and Kris Wadsworth. Back To You, Holic Trax, Static Audio and Kote have all released his music and Luciano and Ritchie Hawtin have leant support.
Opening track 'Point To Yourself' is a wiry and sinewy bit of house with squelchy synth lines and lively hi hats. The chunky drums form a nice propulsive bed and the twitchy textures sure keep your synapses firing throughout.
On remix duties is ReKreation aka James Hill and Ben Morling, the Manchester based duo that has had music signed to Noir Music, Pura Music and Save Room. Their re-rub of the track is a more airy, spaced out and serene affair with a firing Whitney vocal and elastic basslines that bring plenty of dynamism to the table.
JMF's other original is 'Room 2', a taught dubbed out house affair that's all grey buffed metal textures and bulbous steel basslines. They sound drunk as they lazily undulate and the percussion up top is beautifully grainy. This is a perfectly paced early evening warm up tune that is impossible not to bounce to.
Dudley Strangeways, who has been impressing with his LeftBack label, steps up to remix 'Room 2' and brings his usual tough house aesthetic to the table. His beats are bulky, his synths are widescreen and searching and the roomy arrangement allows them plenty of room to breath. It's a classy bit of dub.
Once more here Silence in Metropolis offer up forward thinking house that is fresh, well produced and right on the money.
1. JMF – Point To Yourself
2. JMF – Point To Yourself (Rekreation Remix)
3. JMF – Room 2
4. JMF – Room 2 (Dudley Strangeways Remix)