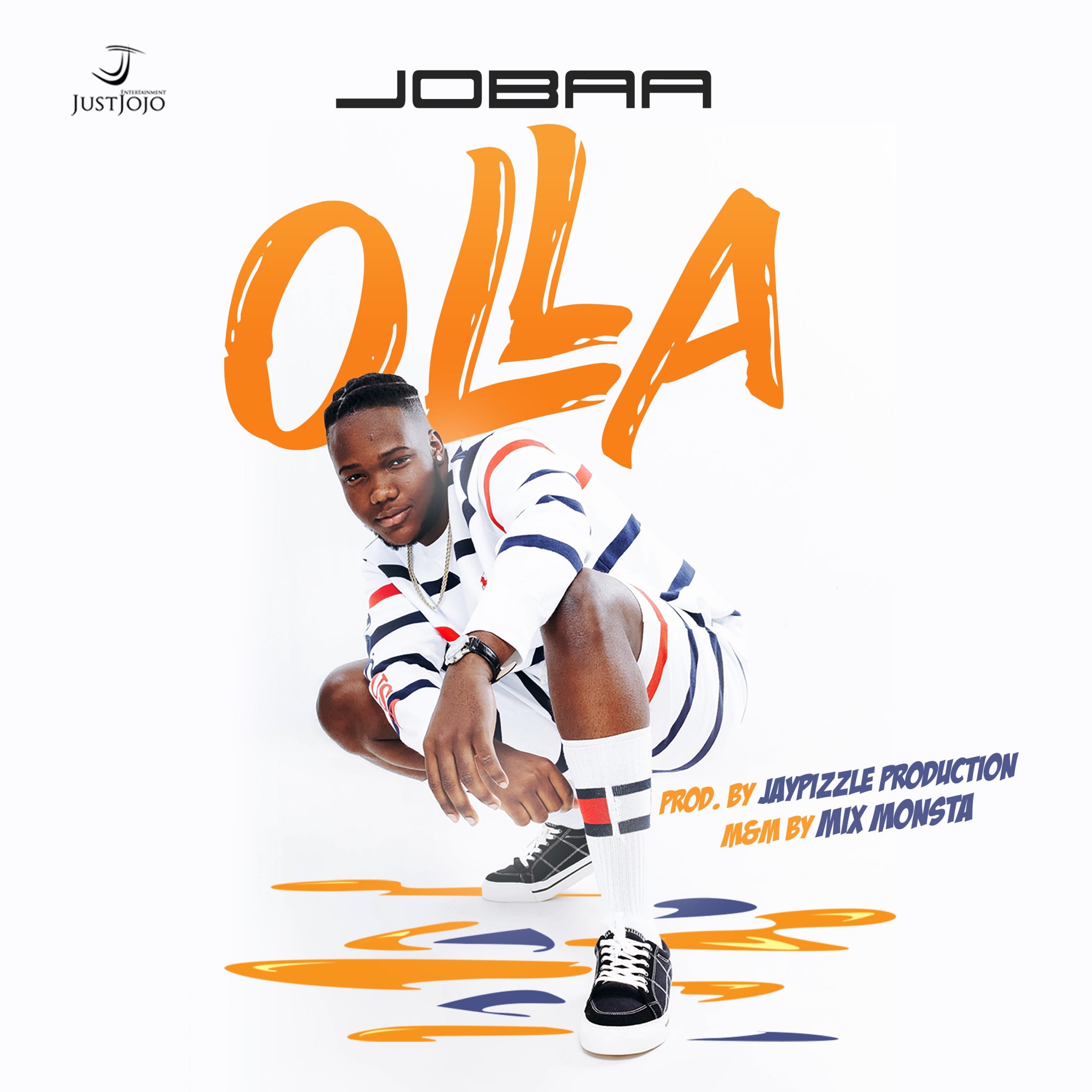 Jobaa reveals the vibrant visuals to his uplifting track 'Olla'
Making a remarkable impact with his single debut 'Olla', the rising Nigerian artist provides us with strikingly impressive visuals. Reflecting the feel-good nature of the track the music video dazzles in hues of blue and pink as he serenades his leading lady. Directed by Ovie Etseyatse 'Olla' marks the first release since his signing with JustJoJo Entertainment.
Climbing up the ranks in the flourishing Afrobeat scene Jobaa has made some exceptional progress. Landing a premiere with BBC 1Xtra 'Olla' has since gained over 300,000 streams across digital platforms and he has secured a number 20 spot on the Nigerian iTunes chart. Selected as the number one track on Rod Rantz 'weekly top 5' on The AfroNation Show on Westside Radio he has also gained global recognition with a range of playlist additions. This includes YouTube Music's 'Afrobeats Now', Deezer 'New Nigeria', Spotify's 'Afro Hits' and four playlists on Apple Music ( 'New Music Daily', 'Future Hits', 'Pop Chill' and 'Afrobeats Workout').
Having previously featured on Burna Boy Spaceship Collective signee Buju's single 'Sweet Love' last December, which highlighted Jobaa to the music world, the 20-year old makes his single debut. Featuring a super catchy, percussion driven Afro-pop instrumentation, which is produced by Jaypizzle and engineered by Selebobo (a.k.a Mix Monsta), 'Olla' is a stellar debut that highlights Jobaa's fresh and zealous interpretation of contemporary Afrobeats.
Representing an exciting new generation of artists that are heavily inspired by Afrobeats, the genres megastars and modern-day music from across the globe, Jobaa refreshingly pushes the boundaries with his innovative style and clear enjoyment of his craft. Having recently inked a lucrative deal with U.K based entertainment titan JustJoJo Entertainment Limited, Jobaa's debut is a high-octane cut and certainly highlights him as a future star.
With the melting pot of talent from the Afrobeats world seemingly overflowing in riches, the comradery of the genre is where its gems lie. The desire and commitment of those already in the spotlight to constantly work with, and highlight, new talent has been pivotal to many careers. Whilst piquing the interest of the scene on his previous feature with Buju, it is now Jobaa's turn to take his space in the limelight.
About Jobaa
Jobaa is a contemporary Afro-pop recording and performing artiste. Jobaa whose real names are Aina Oluwajoba Emmanuel was born on June 24th, 2000 and hails from Lagos Nigeria and is from the state of Ekiti. He developed a keen interest in music at an early age and started making music in his early secondary school days, where he was known as Rico before he evolved to Rico P and finally the pop talent Jobaa which was originated from his first name and the first letter of his last name.
As a student of Babington Macaulay Junior Seminary, he was in a secondary school group called "Untamed" which dissolved right after his graduation. He then went on to bag a B.Sc degree in Public Administration from Babcock University, where became a music sensation garnering a huge following with his campus hits "Ololufe" and "Bad Belle", also working with Jinmi Abduls, Higo Music and Remy Baggins.
After completing his University with a second-class upper division degree, he released his official debut single titled "Sweet Love" featuring Buju which became a sleeper hit. Shortly after, he inked a lucrative deal with U.K based entertainment juggernaut and record label JustJoJo Entertainment Ltd. Jobaa is currently working on his debut EP scheduled for release first quarter of 2021.