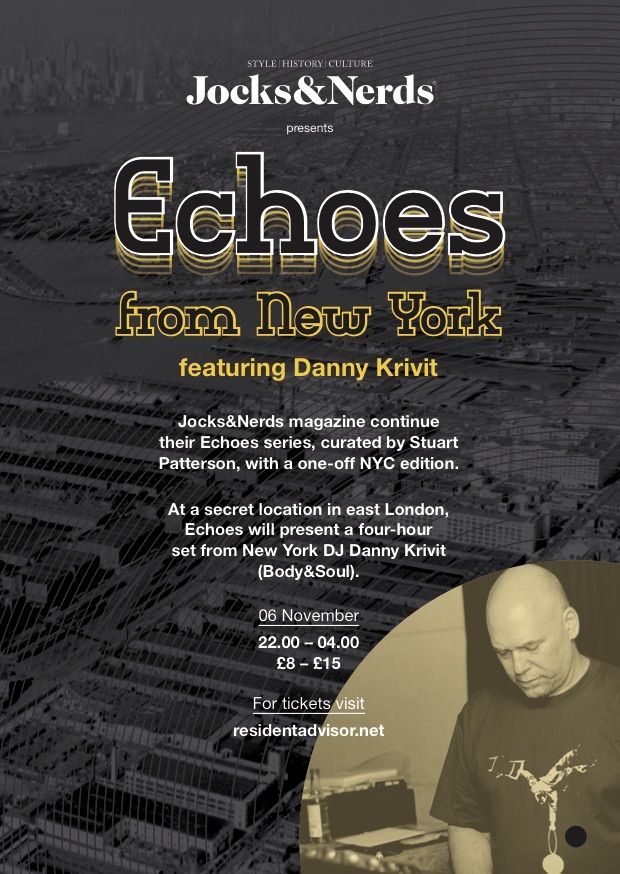 Jocks and Nerds presents Echoes with Danny Krivit
Jocks and Nerds magazine continue their 'Echoes' series paying homage to djs that have shaped the sound of our nightlife over the past 30 years.
This special NYC version welcomes a true New York legend to London for an exclusive 4 hour set. Danny Krivit a hugely influential dj in his own right is also part of the World renowned Body and Soul trio.
The venue is an intimate and simply unbeatable new space in the heart of Shoreditch. Immense EAW analogue sound, friendly security, reasonable bar prices, the perfect concoction for a memorable evening entertained by one of the World's most experienced and talented djs.
Warming up the room properly is Stuart Patterson (Love Vinyl / The Date / Faith)