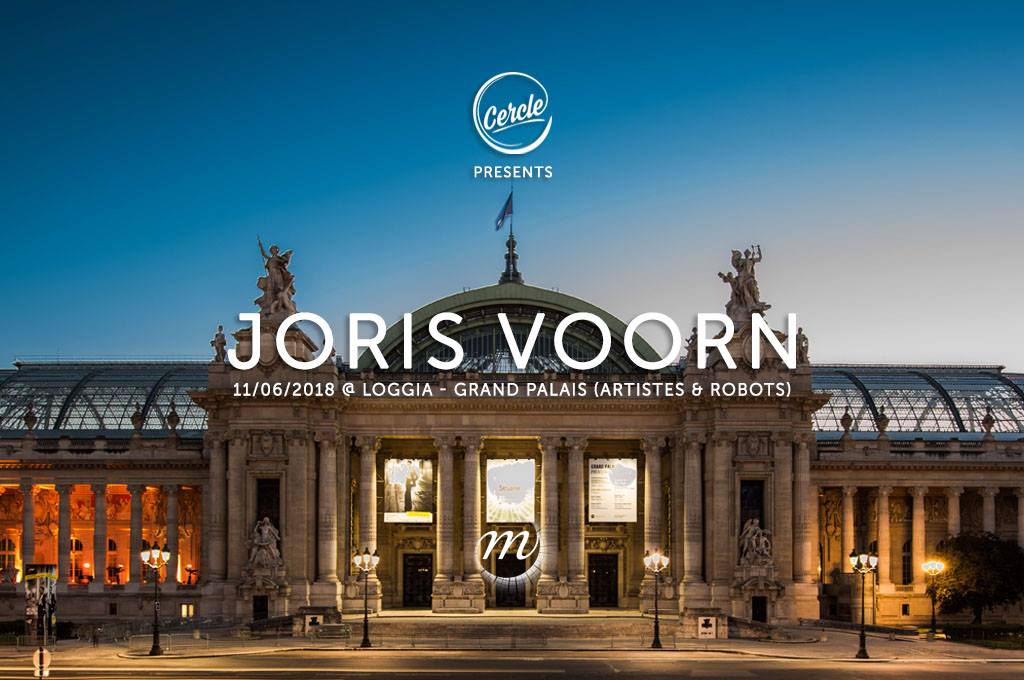 Joris Voorn for Cercle in Grand Palais in Paris
A techno concert for the « Grand Palais's » « artists & robots » exhibition
The concert will take place in the northern loggia of the « Grand Palais » near the exhibition, which invites all audiences to experiment with art created by artists using robots. Thirty works give access to the immersive and interactive virtual world, to the sensitive experience of the augmented body, where space and time are turned upside down.
The lucky participants will discover the exhibition in the first part of the event.
The artist will be shot from multiple angles by cameras and a drone and broadcasted live on Cercle's Facebook page.
After the performance the artist will be interviewed during which the online audience will be able to ask questions.
Joris Voorn, one of the founding fathers of the Dutch techno scene
Joris is the embodiment of the modern-art and tech-savvy touring DJ, with both feet planted in firmly in the underground techno world, but a keen eye for contemporary art, photography and a long-standing love of architecture. Born in the Dutch town of Tilburg, the son of a composer and a music teacher, Joris gained international recognition with his breakout 'Muted Trax EP' on Keynote which was followed quickly by his universally acclaimed 'Lost Memories EP' on Sino the following year. Its follow-up 'Lost Memories Part 2' was released in 2004.
In 2005 he founded 'Green' the first of two labels which he runs with long-time collaborator Edwin Oosterwal. The second label 'Rejected' has given him an outlet for more straight-up house tracks aimed squarely at the dancefloor such as his various installments in the 'Dusty House' series of Eps, plus somewhere to release tracks from his peers like Deetron, Anton Pieete, Ian Pooley and Steve Rachmad.
Cercle, a media producing and broadcasting live, electronic music concerts in unusual and carefully selected venues
Cercle is a cultural medium, thriving to promote artists and venues with an exceptional production. Their goal is to raise awareness around art, culture and patrimonial architecture throughout a noble and federating art; electronic music. Every Monday, one artist plays for 1 hour in a unique setting, followed by an interview via Facebook live. Cercle has already collaborated with multiple venues like the Eiffel Tower, Fontainebleau's castle, Chambord's castle, Montparnasse tower observation deck, Bourdelle's museum…