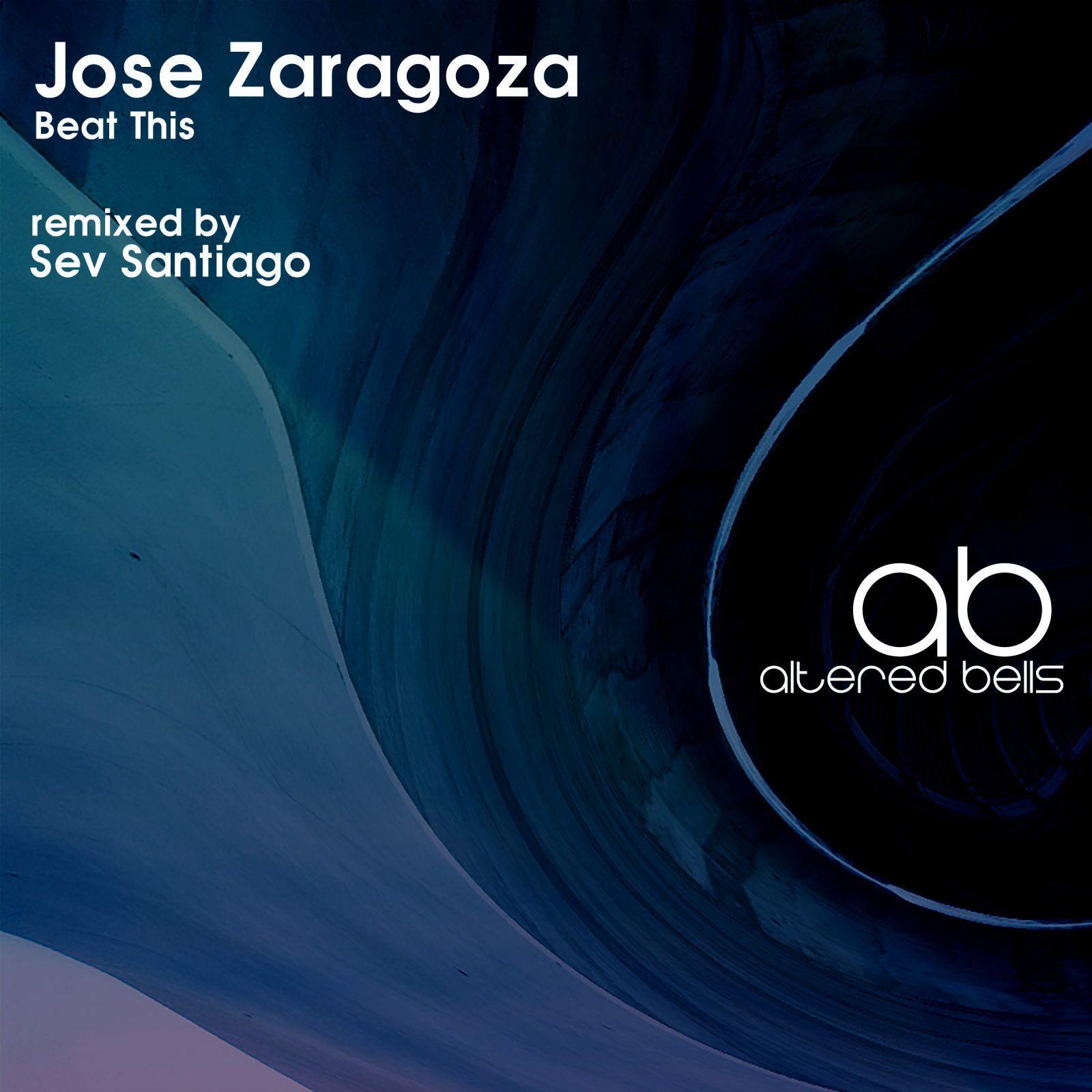 Jose Zaragoza - Jose Zaragoza – Beat This EP
One of Chicago's most acclaimed music exports, Jose Zaragoza is back to form with yet another exciting project. Set to be released on 11th of May, 2015 'Beat That EP' is looking to continue Jose Zaragoza's industrious streak of high quality releases in recent months. His past productions have made waves across the electronic music world, receiving praise and support from top DJs, worldwide fans and various press including: Mixer Magazine, Klublife, Tribe, Nocturnal, Muzik, Ottawa Express, The Coast, M8, International DJ, BPM, Urb, 5mag, and Rey Eye amongst others.

His unique blend of Tech, Disco and Funk into his signature take on Chicago style House, passed down to him by legendary mentors such as: Tony Rodriguez and Burt Blanchard, has seen him land multiple top chart positions on: Traxsource, Juno, Stompy, and DJshop.de. Wearing different hats within the dance music industry, being a: DJ, producer, remixer, promoter and label boss, Jose Zaragoza has always brought his refined taste of electronic music to the world, not only through his productions but also with his in-demand live shows and successful Beatport show 'Hot 4'14' which has always featured in the 'Top 100 Mixes' chart.

'Beat This EP' is certainly another remarkable effort by the Chicago based DJ and producer. Featuring four unique tracks with a distinctive blend of genres, namely: Deep House, House, Tech House, Techno, and Nu Disco, amongst his native Chicago House, this EP is once again a display of Jose Zaragoza's deep musical roots and unmatched versatility.

The EP starts off with the pumping rhythms of the original mix of 'Beat This', the track that gave the name to the EP. A solid, energetic beat is accompanied with sporadic effects that give glimpses of melodic essence whilst then building up into a groovy synth driven main melody. The dirty synth phrasings take over, whilst the vocals add another layer of colour to the single, driving the infectious vibe of the track and making it a perfect dance floor filler. Jose Zaragoza's modifications to the rhythmic fundamentals of the production offer an expertly-crafted dynamic and energy level control over the production. 'Beat This' is then concluded with the same memorable rhythm that commenced it.

Next up is a team effort between Jose Zaragoza and Berlin based DJ and producer Sev Santiago, who together devised a Funked Up Remix of the original lead track. Whilst holding on to the signature drum beat used in the original, the vibe created in the remix is totally different. The melody dabbles around the higher range of the frequency spectrum whilst deep bass-lines add a funky aura to the single. The remix makes use of the same catchy vocals found in the original however the arrangement around it gives is a diverse dimension and an added Funk feel.

'All Over You' offers an exciting, alternative sound to the other three productions, being all variations of 'Beat This', considering the EP also ends on a Radio Edit of the lead track. This single kicks off with a typical House drum beat which is quickly embellished with scratching effects. 'All Over You' takes a deeper turn with the addition of subby bass-lines, which are flavoured with a number of pitch shifting stances. The bass groove is then transformed into the main melody, led by a high-pitched, outer-space inspired main harmony, around which an intense arrangement is built around. The lower frequencies are taken to a whole other level as the tracks moves along, whilst later re-introducing the main melody that drives the production to an end.

Following multiple releases via top labels such as: Select Case, Restore Music, Scrambled Recordings, Le Bien Et Le Mal Recordings, Achterdeck, Walkin' Rhyth'm Records, Doppelgaenger, ADSR Records, High Pro-File Recordings, FineGrind Audio, Musica Diaz / Senorita, Anybody Music, Mood Indigo, Complex Textures, HiFi Stories, Wasabi Recordings, City Life, Tech You Very Much!, House Call Records, OXO Records, and his own Deep Hype Sounds Records amongst others, 'Beat This EP' is Jose Zaragoza's debut on Altered Bells Records.

The House and Tech House specialist, German imprint is surely proud to be adding a seasoned artist such as Jose Zaragoza to their growing roster, comprising names such as: Sev Santiago, The Vaya Project, Cold Colin, Pas De Nom, Echobit, Steven Abraham, James Le Roux, Gabriel Louis Grind, and Philip Smash. 'Beat This EP' is without a doubt another feather in Jose Zaragoza's cap and makes everyone wonder what else he's got in the pipeline for 2015.