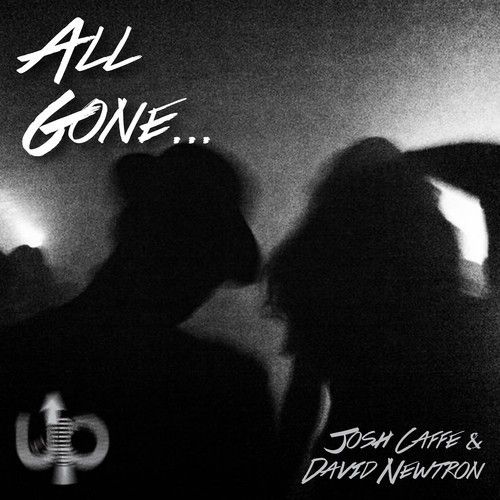 Josh Caffe & David Newton – All Gone
Get Up Recordings continues to bring the heat this summer with "All Gone", the latest track from London's Josh Caffe & David Newtron, featuring backing vocals from fellow Londoner Fi McCluskey. The release also includes remixes from veteran producers DJ Spun and Louie 'Balo' Guzman.
Josh Caffe is no stranger to Get Up Recordings. In 2013 he produced and released "Playing With The Maid" with Batty Bass head honcho Hannah Holland to much success. He is also no stranger to his fellow producer for this new single, David Newton. Josh and David have teamed up before to produce the double A-side track on Batty Bass Records, "As I Look" and "Let Love Ruin". Josh is a prolific DJ in the London scene with two monthly parties in Dalston – one at the Ace Hotel and the other at Vogue Fabrics – and is no stranger to the Glastonbury, Lovebox, Farr Festival, and Summer Rites festivals. He has built a following with his trademark blend of self-assured bitch house, US house, and ghetto tech. David (a.k.a. Jeroen De Pessemier), an acclaimed synthpop musician, has toured the world with his band, The Subs. He has done remix work for La Roux, Alt J, Chemical Brothers, and Cassius, and has worked with and produced with such musicians as Azari & III, Philippe Zdar, Chat Blake, Etienne De Crécy, and Alex Gopher. This time they have enlisted the soulful powerhouse Fi McCluskey to turn out this silky smooth beautiful jam titled "All Gone". Both Josh and Fi take turns with the vocals while the bass and keys get deep.
The remixes highlight what is beautiful about the track. It gets re-worked by two legendary DJ / producers, DJ Spun and Louie Balo. As a curator for seven years for MoMa / P.S.1's Warm Up Series and the All Night Rong parties with DJ Harvey, few have contributed as much to the ongoing vitality of electronic music in NYC in the new millennium as Rong Music label owner DJ Spun. In addition to his own production, as well as with Mark Bell as Blackspun, he has remixed for such people as Gavin & Robbie Hardkiss and Douglas J. McCarthy of Nitzer Ebb. Spun takes "All Gone" and strips it down to a simple and beautiful late night deep house dub. The second remixer is long time legendary producer Louie 'Balo' Guzman. His list of original and remix production work is endless, from his own label Battlewax Recordings, to The Ride Committee, to his work with Roxy. With releases on such labels as Tribal America, Nite Grooves, Nervous, and Eightball Records to such anthems as "Get Huh", his house sound is unmistakable. Louie reworks "All Gone" with his signature style by taking bits of the vocals and working them into a frenzy and finally unleashing them on the build up while keeping the mix down deep.