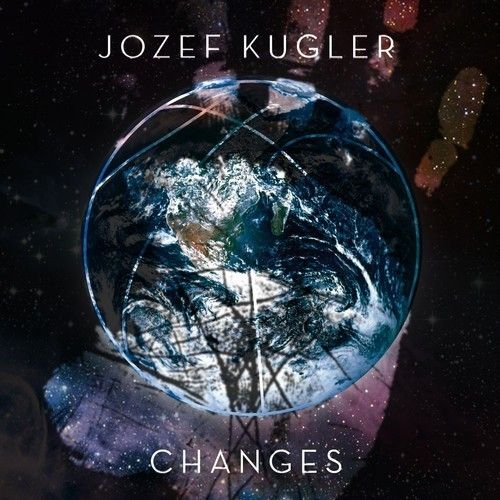 Jozef Kugler – Changes
With 10 brand new pieces this is a gorgeous debut album by Jozef Kugler. Vocation, hard work, open-mindness are the key factors of Jozef's music career and advancement. The album is a gentle mix of melodies bringing back the 80's, of rap and hip-hop patterns, adopting also nu-disco elements, but its main characteristic is after all Deep-House. This awesome album is a remarkable dope for sparkling dance club nights, and will for sure be a winner in every well sorted DJ-set this summer.
Believing The Light: A dynamic melody with glimmering sequences, high-flying pads and string alloyed with deep, energetic bassline.
As I am: 'As I am' is a low slung deep house cut with a seriously weighty saw analogue bassline, with warm pads and chords and infectious vocal.
You know What I Mean: Lovely groove guitar lines, dynamic bassline and melting vocals make this one a must have.
Don't Leave Me: A beautifully melancholic piece of deep house completed with classic house chord and guitar samples.
Shaggy: A warm chill out piece evoking beach sunset, with guitar samples from the 70's, trumpet sample, warm background vocal, smooth house key and rap line.
It's True: 'It's true' has a heavy bassline, spiced with a dirty rap vocal, punchy drum groove and remarkable guitar line.
Wrong Thong: A really rhythmic, old school piece built up with TR-808 drum, soaked with hip-hop of the eighties and a catchy vocal – an amazing party starter!
There is another there: Warm bassline evoking the 80's, catchy lead solo, mysterious vocal, subtil hiding arpeggio line, completed with warm pads.
Wishing: A sensational slice of nu-disco, combined with analogue bassline, 80's brass accords, nu-disco, lead solo, piano and guitar groove, that's what you can expect!
Basketball: With its powerful saw analogue bass, bell citing the 80's, with a guitar line staying in the background and sexy black vocal, it is perfect for warming up the dance floor!