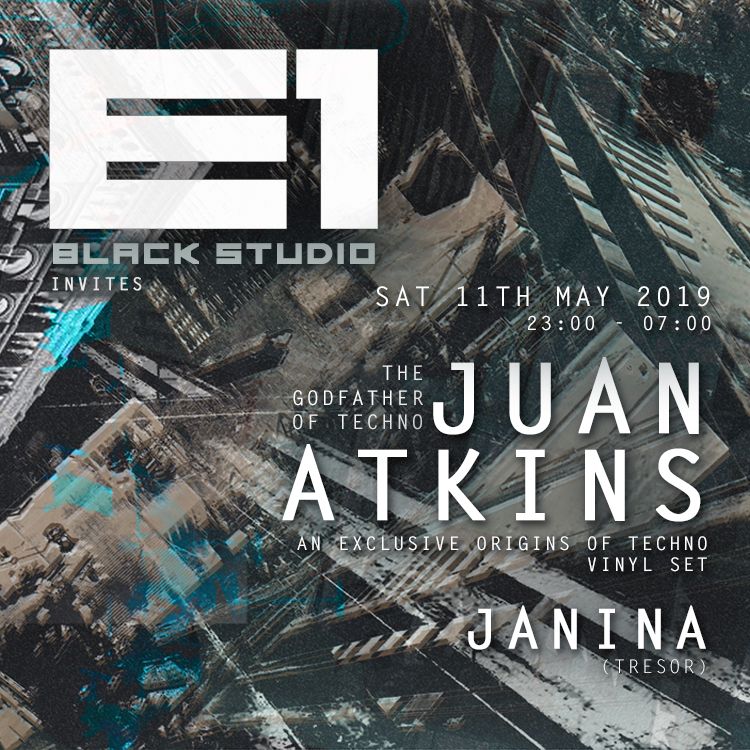 Juan Atkins – Exclusive Origins Of Techno Set + Janina (Tresor)
On the 11th of May, we welcome a genuine pioneer of one of the most renowned styles of electronic music; a style of music whose origins are rooted in Detroit, but whose presence now permeates all four corners of the globe.
One-third of the globally recognised 'Bellevile Three', Juan Atkins will be gracing our venue on the 11th of May. Techno royalty and genre pioneer, such descriptions and superlatives are best left behind, for we wish to let the music do the talking.
To make such a debut particularly pertinent, and special, Juan will be performing a never-before-seen 'Origins of Techno' set, showcasing the beginnings of such a style in the intimate surroundings of our Black Studio.
Support for the night will come from Janina, resident of Berlin techno institution Tresor. Such an accolade provides all that needs to be said: the perfect support for a celebration as special as this