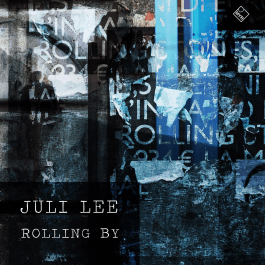 Juli Lee – Rolling By
The vibrant and ever growing MYR label welcomes back Juli Lee for a new two track release that showcases her world renowned skills.
The celebrated Swiss selector is a musician who cooks up real magic through her rich jazz stabs, textured soundscapes and warm pads which are always married to a rolling bed of drums. Her energetic music touches on soulful house, draws on her love of delay, side-chaining and hardware gear and comes on classic labels like King Street Sound, Welldone! and 136 Recordings.
Excellent opener 'Ketch Up' has a tribal drum progression giving it an African born rhythmic swing with layers of percussive drums building nicely. A grooving, driven bassline assists flawlessly and will help in lifting the whole club off its feet.
The second superb offering 'Supine' is a throwback to a real deep-house era with focus placed on a massive landscape of exceptionally well-designed sounds. Rhythmic delays, strummed out plucks and a consistent warmth through layered pads and grooves shows a sense of maturity from the Swiss artist that has been gained through years of experience of lighting up dance floors all over the world.
This is another majestic EP from the fantastic Juli Lee.
Tracklist:
1.Ketch Up
2. Supine