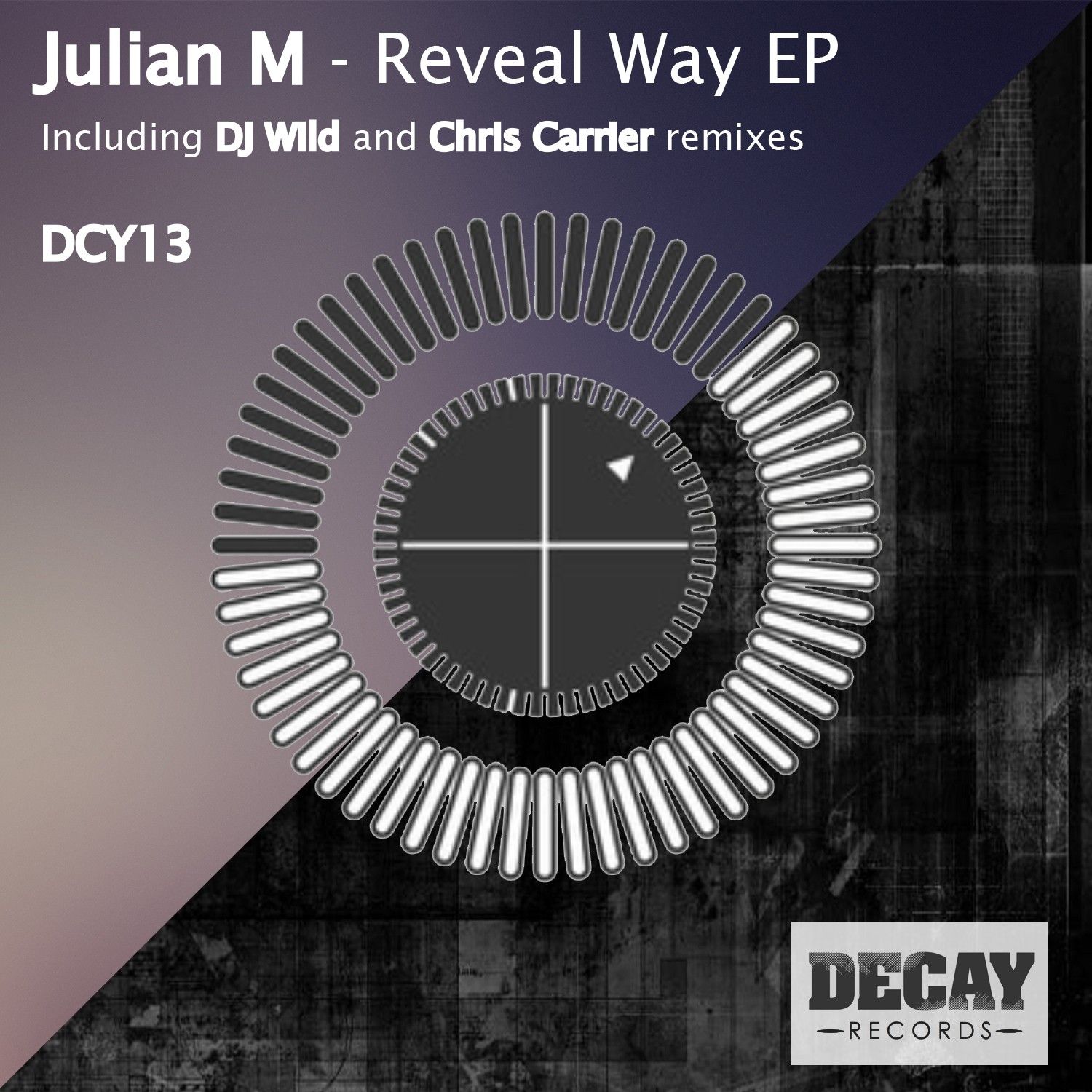 Julian M – Reveal Way EP
French producer Julian M joins the Decay Records roster with his 'Reveal Way' EP this June featuring remixes from fellow Parisians DJ W!ld and Chris Carrier.
Growing up in the heart of the capital, Julien Marciano started producing in 2010 and has appeared on the likes of Chronovision Records, Denote Records, Homecoming Music and DJ W!ld's Catwash Records. As a DJ he has fast become a staple in his city's underground scene, regularly performing at the likes of YoYo, Fleche D'Or, Le Quai, Gibus Club, La Centrale and Cirque Bonheur when not trotting the globe to spin in the UK, Italy, Belgium, Israel and Romania – not to mention Barcelona's Sonar Festival.
Julian M's 'Butter River' is a dusky production led by firm kicks and a sultry bassline whilst an abstract vox and ghostly atmospherics resound throughout. 'Tu Reviendra' then maintains the sullen tones of its predecessor, however injects plenty of energy with the use of intricate percussion, spectral keys and vigorous build-ups.
First up on remix duties DJ W!ld mutates 'Butter River' into a shadowy number that continuously evolves with the aid of a syncopated rhythm and oscillating synth. Chris Carrier's rendition of 'Tu Reviendra' then delivers a heady groove complete with a dour hook and sharp stabs to conclude the release.
Julian M 'Reveal Way' EP drops on Decay Records on June/July 2015.