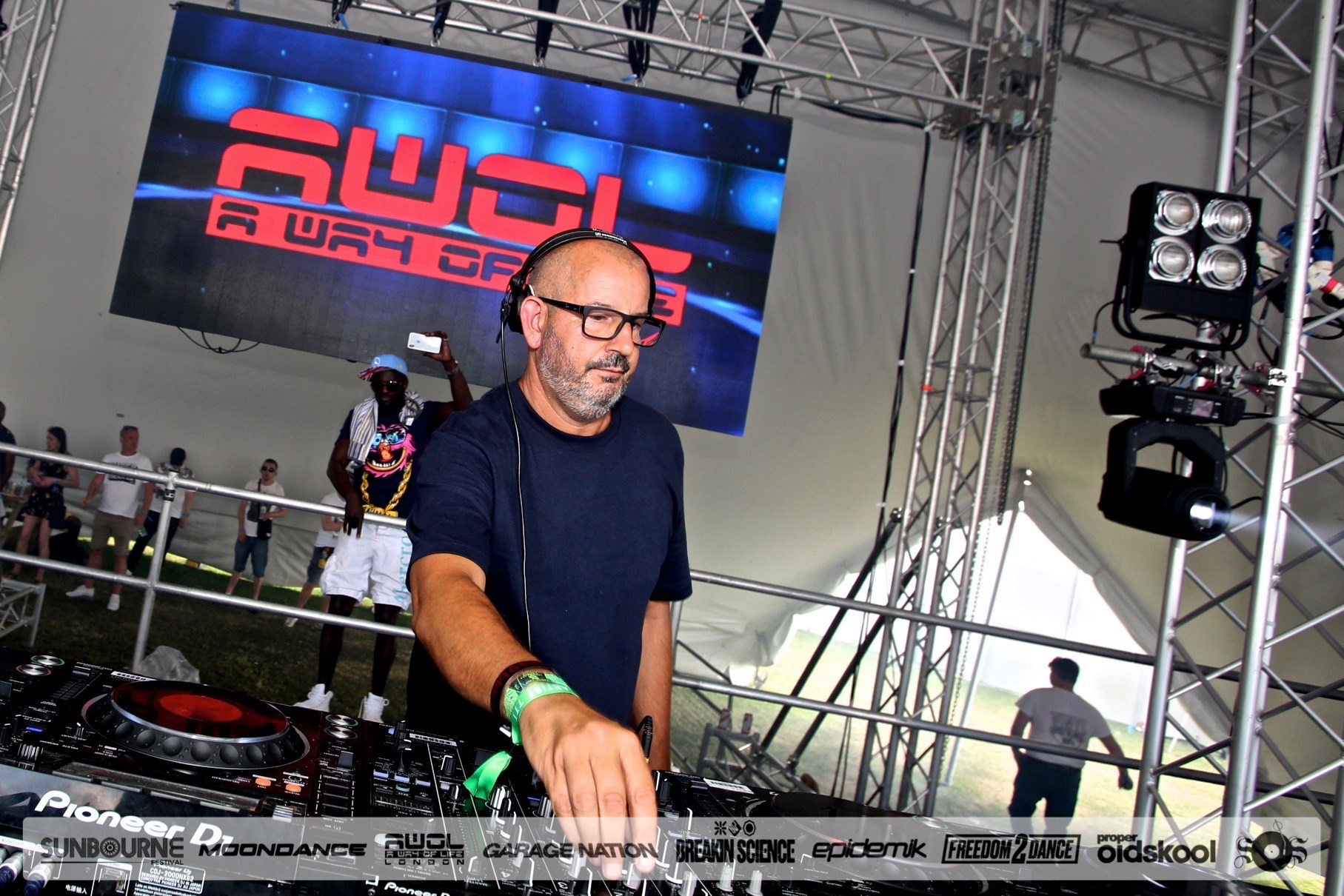 Jungle legend Darren Jay introduces 'The Impeccable Selection' soulful Drum & Bass mixes free from today
Jungle pioneer, Darren Jay  today announces the launch of 'The Impeccable Selection', a collection of ten soulful Liquid Drum & Bass mixes created during the summer lockdown period. Ibiza resident Darren is making the mix available for download for free from today onwards. Darren was inspired by the positivity and hope that music and the arts has brought to people and communities throughout these unprecedented times.
Darren Jay said: "It's safe to say 2020 was a tough year for most of us and for me, my way of dealing with that has been to immerse myself in music. Doing what I love and focusing my energy creatively."
He continues: "This collection may come as a surprise to some as it's quite a contrast from the Jungle sound I'm best known for. Yet, I have been collecting, playing, producing and releasing soulful Liquid Drum & Bass from when it was simply known as "Intelligent" in the early nineties. Releases include three 'Total Science' albums released in the early 90s and in 2010 a six track EP on Toolroom records – titled "Liquid 6".
"The influences in my life during the last few years are obvious when you listen to the 'Impeccable Selection' mixes. Touring the world with Larry Heard as his as sound and tour manager and setting up the sound up for his shows, as well as making a permanent move to Ibiza, have been huge influences on this collection which extends beyond Liquid, to an even more soulful, sexy sound that I've been referring to as 'Drum & Bass for House people'. 'Impeccable Selection', the concluding mix, is my pick of the most soulful and sexiest of these tracks so if you're going to listen to one, make it this one.
In my teens I started out as a Soul Boy – big into Jazz Funk and Reggae. Then (like so many of my peers) became a house DJ before moving into a completely new genre in the early 1990's, which was what soon evolved into Jungle Drum & Bass. Creating this new collection has taken me back not only to my musical roots but also back to grass roots DJ'ing with just two decks and a mixer – no effects, no sync button, just organically fusing tunes together and creating a musical journey. I feel that many people are so wrapped up in technology that they have forgotten about the importance of tune selection when creating a set.
It's because of the enjoyment and distraction creating these mixes has given me and having taken so much from this collection personally, that I am sharing this for free. In a year where we all need to share in positivity; where we all need to give that little bit more than we take, I hope these mixes can lift people in the way they have for me."
About Darren Jay
Darren Jay is an Ibiza-based British Jungle and Drum & Bass DJ and producer. Born and raised in South East London, he has won the admiration and recognition of music lovers from around the world since getting his first break playing Fabio & Grooverider's RAGE, alongside Micky Finn, in the early 90s.
Darren Jay went on to become an integral part of the explosion of Jungle and Drum & Bass around the world, with regular appearances at some of the biggest parties in the UK, Canada, Europe and the USA. Part of the infamous AWOL line- up since the early nineties, he built Mecca Recordings from the ground up with underground visionary and founder of Blackmarket Records, Rene Gelston, and has spent the last four years on tour with the Godfather of Deep House, Larry Heard as his sound and tour manager. The "Impeccable Selection" is one of many next chapters in his musical career.
Darren Jay went from resident DJ to business partner in AWOL – which in 2021 celebrates 30 years of sell out events at world famous venues including Fabric, Ministry of Sound and the Sunborne Festival.
Ibiza has been Darren's home for three years now though he's been a regular visitor since 1993. Along with business partner Micky Finn, he created the "Sunbeatz" brand which ran on the island for 7 successful years.
In 1995 whilst working at MCA (now Universal), Darren and Rene released the Liquid Drum & Bass album "Total Science". This was followed by "Total Science 2" in 1996 and "Total Science 3" in 1997. In 2010 under the name of "Tension" along with his then production partner "Bob Sonic" he released a 6 track EP on Toolroom records – titled "Liquid 6".
Darren Jay is one of the producers on the upcoming documentary 'The Man Who Brought House Music to Britain' which follows the story of his long-standing friend and musical visionary, Rene Gelston. The series, by 91 productions  details the musical, social and cultural shifts that have been so heavily influenced by Rene since the early 80s and which lead him to open Blackmarket Records ("the most famous record shop in the world" – DMC) in Soho, in 1989. Once the hub of the London underground scene, D'Arblay Street's Blackmarket Records will relive its musical glory days through the documentary series with contributions from some of the world's biggest artists.
Darren Jay has recently partnered with Dirty Herbert (former resident DJ at Together, Amnesia) and Rhyan Paul (former label & tour manager for Metalheadz and Goldie, former club manager / promoter in SoBe Miami, co- founder of Back2You) to launch "Balearic Breaks" (formerly The Ibiza Drum & Bass Show) – the first Drum & Bass inspired label, radio show and opportunity creator based in Ibiza.
Of his time making music whilst living in Ibiza Darren said "I can't explain it but there is something special about living in Ibiza, an indescribable energy. I don't know if it's certain frequencies, vibrations or the spirit of the island – but there is something that inspires me to produce and DJ in a way that I would never normally do. There is some kind of magic that cannot be put into words."