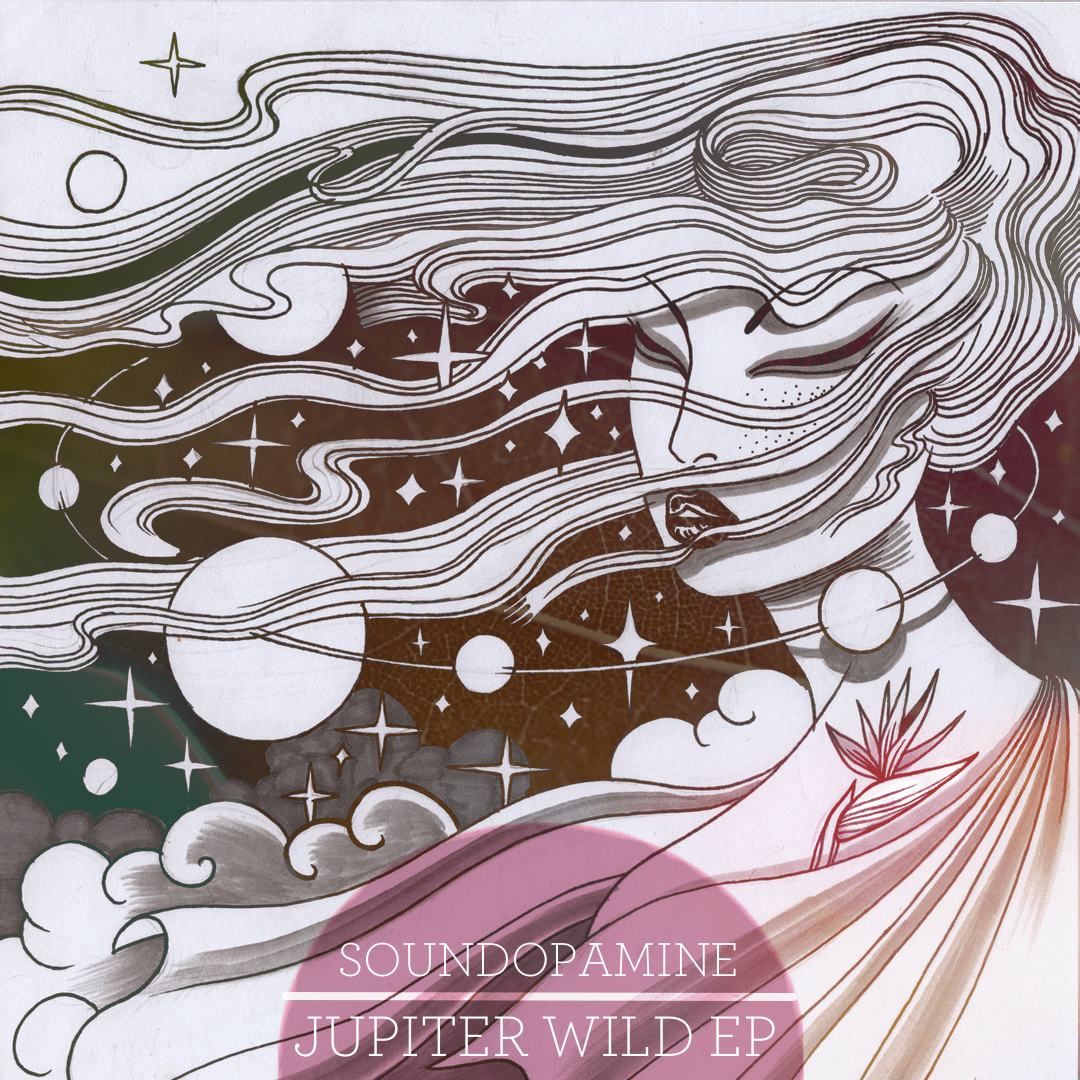 Soundopamine - Jupiter Wild EP
The beautifully named Architects of Paradise label, which aims to inspire and uplift with every great release, now calls upon the talents of Soundopamine aka Romanian trio Cristian Munteanu, Roman Botnari and vocalist Ntsh, for their next EP.
Soundopamine has a richly musical sound that relies on jazzy chords and tribal rhythms to make its impact. The trio are acclaimed live performers who are influenced by Chez Damier and Osunlade and manage to combine a love of nature, birdsong and the sea with their passion for live keys, vocals, woodwind instruments and drum machines.
Opening up this lush release is the soothing groove of 'Maybe' with its dreamy vocal, drifting chords and deeply Balearic vibes. Soft, paddy drums roll below as a microcosm of pads and chords drift around and suspend you in a blissful place. A smooth sense of groove comes from the rounded bassline and busy claps and you cannot fail to get carried away as a result.
'Hold On Feat Nopame' is just as deep and warming, with cuddly pads and romantic vocal ad libs all swooning above a busy, organic, woody sounding groove. Perfectly feel good, humid and steamy in its atmosphere, this is a magical track for love fuelled dancefloors.
An instrumental mix highlights the effortlessness of the groove and the brilliance of the sax riffs and rounds out what is a musically excellent package that also works on the floor.
Tracklist:
1. Maybe
2. Hold On feat Nopame (Vocal mix)
3. Hold On feat Nopame (Instrumental mix)