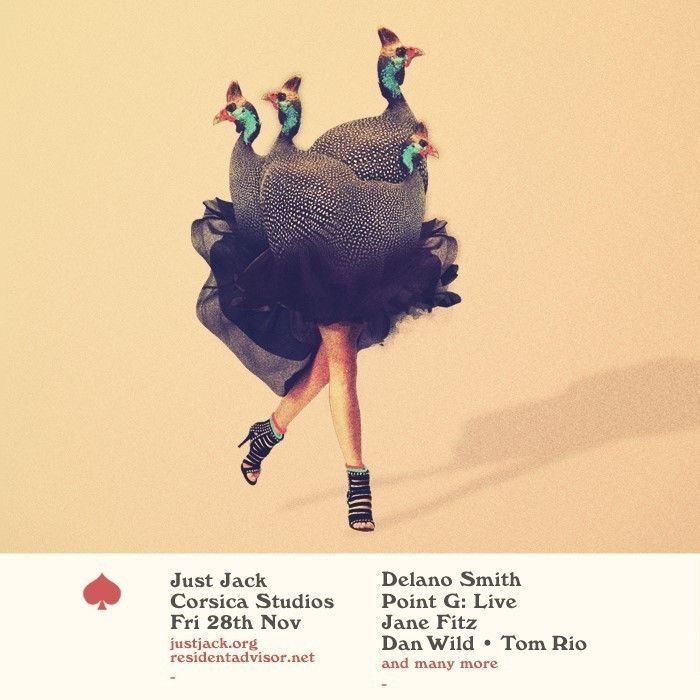 JUST JACK at Corsica Studios
After last years party, Just Jack is taking to the road making their return pilgrimage to the intimate den of iniquity that is Corsica Studios!
Joining the stalwart Just Jack residents Tom Rio and Dan Wild are a hand picked selection of the finest purveyors from across the globe. Heading up proceedings is the main man from Motorcity, one of the true legends of the Detroit house / techno scene… Delano Smith. Alongside him will be a live show from legendary French techno artist Point G. Known to many in the past for his work under his DJ Gregory guise, Point G has firmly established himself once again (alongside his self-titled, vinyl-only imprint) as one of the scenes most unique and forward thinking producers. Providing cover fire with an extended set in Studio 2 is a lady who needs very little introduction in London, one of our all time favourite selectors – Jane Fitz.
Expect all the usual nonsense and tomfoolery, a feast of entertainments and curiosities set to melt your brains… Just Jack will eat your head!