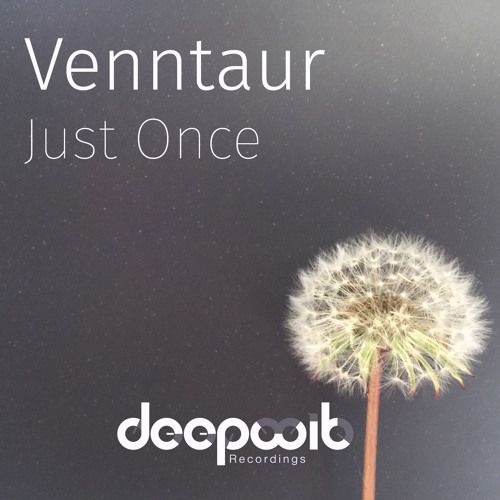 Venntaur - Just Once
Acclaimed deep house imprint DeepWit Recordings returns with a superb new single from Finnish artist Venntaur. Based in the city of Tampere, Venntaur is a rising DJ and producer specializing in the deep, sophisticated, and melodic, with a rich history of genre experimentation. Here he presents two floor-approved cuts, leading with the rousing "You Got Feeling". A solid kick drum accompanied by a Detroit-flavored bass line opens the track, and things soon get spicy as warm pads, a swingy hi-hat, and a garage-style vocal hook enter the scene. It's elegant stuff, sure to give good vibes to many late nights. Tokyo's Datakestra (Adaptation Music / UNKNOWN Season) is on hand to give "You Got Feeling" a classy rub-down, providing a modern interpretation that shimmies and shakes with sublime confidence.
"Just Once" follows, taking things a into a more submerged, sexier sonic realm. A rumbling low end is complimented with gentle chords, floating synth strings, and breathy vocal phrases, driven along by a crisp rhythm track. Australia's Jason Mitchell – of the Deep House Aficionado label – is on hand for a sparser but energetic remix of "Just Once" that features a prominent bass line and well-placed vocal hits. The drum track is of a slightly quicker tempo and is embellished with nicely syncopated claps.
Venntaur's two tracks and their remixes make for a fine single that will rightly suit DJs in an after-hours mood. The release continues DeepWit's string of high quality house music releases, showing the label to be an ambitious and consistent player on the scene. Dive in.