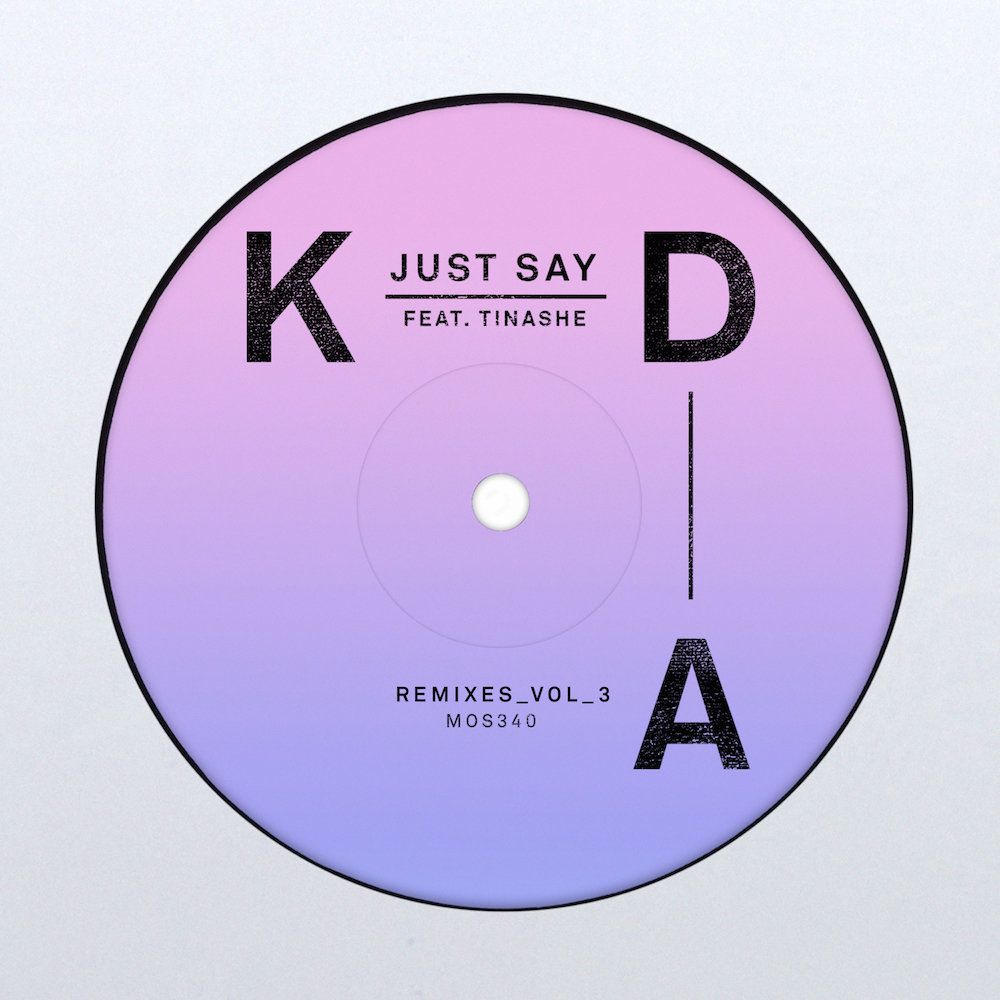 KDA ft Tinashe - Just Say ft Tinashe (Moby Remix)
Seminal US artist Moby remixes KDA ft Tinashe's 2016 hit, Just Say; alongside a 'Junglism Dub' edit from KDA himself.
London producer KDA released 'Just Say' on Ministry of Sound in 2016, following on from the immense chart topping success of his 2015 number 1 single, "Turn The Music Louder" (Rumble), featuring Katy B and Tine Tempah.
Featuring the vocal talents of rising US superstar, Tinashe, the track first appeared in single charts around the world, climbing to number 15 on Billboard's Dance Club Songs in the US. A chart-topping club anthem, Just Say continues to be smash in the clubs the world over, receiving key support from BBCRadio 1 as one of the top 5 most played on the station, and with further spins from 1Xtra, Kiss FM, Capital FM and Rinse in the UK. More support comes in the form of key tastemakers and leading DJ's such as B -Traits, Cassius and Todd Edwards.
KDA; the elusive producer who pivots from mainstream success to underground respect, appearing in the world's top clubs such as Fabric, DC10 in Ibiza, while also hitting all the major festivals like Creamfields and BBC Radio 1's Ibiza Weekend.
Having previously remixed Sia and London Grammar amongst many others, KDA now turns to fusing further influences of the British underground into his own beats in the form of his Junglism Dub' edit.
Renowned producer, DJ, artist and activist Moby is of course unquestionably a true artist whom has shows little sign of creative lull. Since the mammoth success of his first track, 'Go' in 1992, Moby has gone on to become one of the biggest names in dance music and indeed popular culture selling more than 20 million records, and having a career spanning nearly 3 decades. Singles like 'Why Does My Heart Feel So Bad' and 'Porcelain' have cemented the US based artist as a timeless figure of genre-shifting electronic music.
Moby has played a vital role in KDA's evolution as a producer too. KDA says:
"Moby was the first dance music chameleon I was really inspired by".
Moby's remix of KDA offers a record imbued with the intelligence, nuance and intrigues that all Moby records possess.
With a debut album in the pipeline for 2017, this remix package hints at what's in store for KDA – an exciting cross-over sound that is certain to appeal to club-goers as well as mainstream music fans.