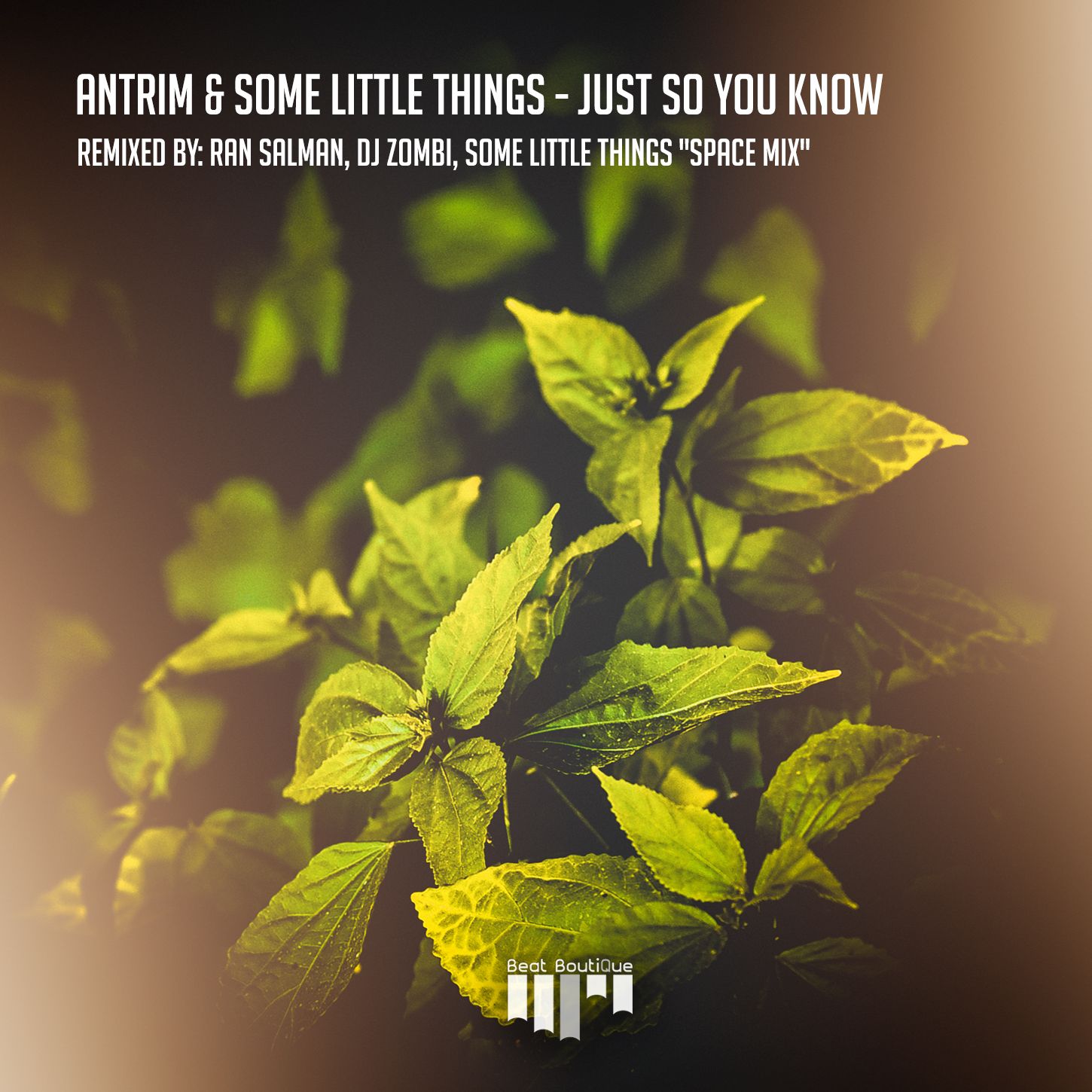 Antrim & Some Litlle Things - Just So You Know
DJ Zombi's Beat Boutique label returns with more of the good stuff, with a great EP from Antrim & Some Litlle Things.
The title track 'Just So You Know' opens proceedings and sets the tone off wonderfully, with its deep hypnotic vibes, and plenty of underlying depth and drive.
Ran Salman steps up on remix duties, and delivers a fine chunky bubbling peak time rework, full of energy and intricate tweaks and twists.
Head honcho DJ Zombi's interpretation is a throbbing and charismatic retouch, with its brooding bass and powerful tones.
Rounding things off nicely, we find Some Little Things Space Mix, given the package a different flavour, with its groove and swagger, while retaining the originals elements nicely.