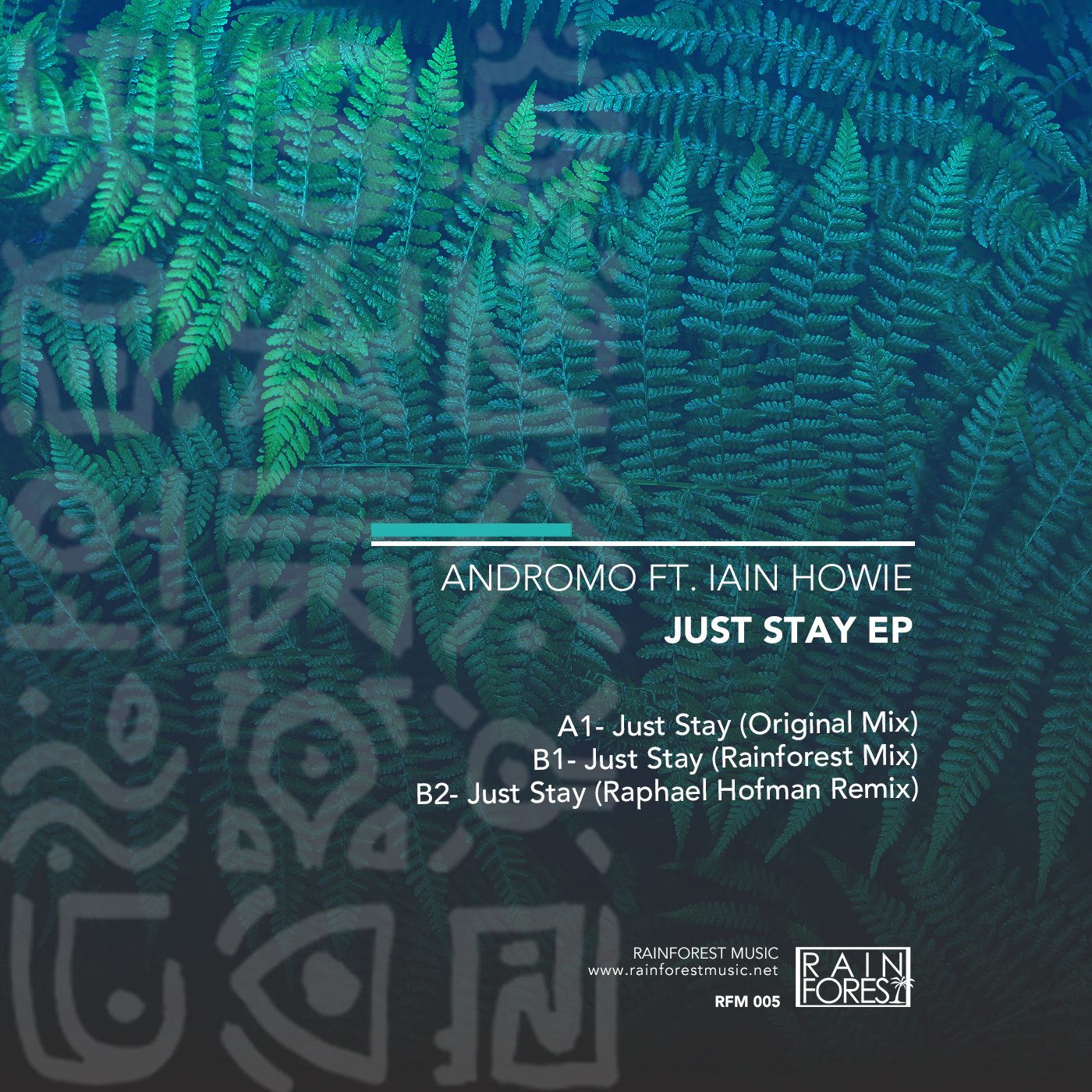 Andromo & Iain Howie - Just Stay EP
Rainforest Music presents 'Just Stay' EP, in collaboration of label founderAndromo featuring Vancouver musician Iain Howie on vocals, with a seductive, 3 track compilation, offering an original, Rainforest mix and a special remix by producer Raphael Hofman. With sultry seductive melodies, 'Just Stay' is beautifully curated, with jazz inspired drums and immersive bass-lines, lifting you up to a nostalgic state of consciousness.
'Just Stay' is the first song that really came into fruition with Alejandro and I in the studio, and I'm very happy to finally release our music. Many of the tracks stemmed from a jam, with some quick phone-recorded vocal phrases. Alejandro then took our original sketches and turned them into a beautiful cohesive piece.' – Iain Howie

'Just Stay' [Original Mix] – Produced in one sunrise session, the original mix is a sensual romantic record, with an edgy jazz in-fused style to it. A piece of musical art, Iain Howie's vocals seduce listeners to 'Just Stay.'
'Just Stay' [Rainforest Mix] – As always, the Rainforest mix is a club favourite, infusing listeners with its groovy undertones, and rhythmic breaks, with a little bit of fuego in between, making us 'Just Stay' on the dance floor.
'Just Stay' [Raphael Hofman Remix] – With a propelling intro, Raphael Hofman transforms 'Just Stay' into his very own mesmerizing remix. Offering his take on the record, Hofman permeates the original with a higher BPM, – which quickly stimulates the senses.