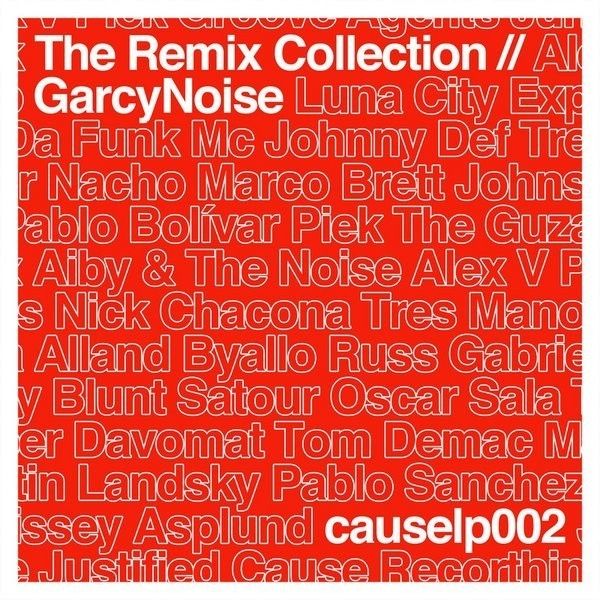 Justified Cause – The Remix Collection
After 9 years, Barcelona's GarcyNoise certainly has a Justified Cause for celebration.
With exactly 9 years' worth of quality house and techno releases to shout about, GarcyNoise certainly has a Justified Cause for celebration. Barcelona's premier independent electronic music record label has now entered its 10th year of existence and GarcyNoise has done what any other good provider of music would do and has summed up the best of those 9 years in a quality anniversary compilation.
With 15 of the best edits and remixes to come from an already impressive back catalogue, it's undeniable that this compilation proves that GarcyNoise remains consistently at the top of his game. Taking a journey through the rolling basslines and kicking synths the producer has become known for, GarcyNoise proves why Justified Cause has had such extensive success over the last nine years and why its inimitable techno and house sounds can continue to wow the scene well into the future. For labels who churn out track after track, the music production process is a numbers game; for Justified Cause, however, it's clear to see and hear the passion that goes into every release. True purveyors of the classic house and techno sound, you can be sure that if a track has the Justified Cause label attached, there's going to be enough groove to keep you going all weekend.
To buy:
Beatport:
http://bit.ly/remixcollection
Junodownload:
http://bit.ly/IcpnKa
Traxsource:
http://bit.ly/1gbbIPx
Inndigital:
http://bit.ly/IoBDH6

GarcyNoise:
Newsletter: http://eepurl.com/jtDbr
Facebook: http://on.fb.me/garcynoise
Twitter: https://twitter.com/garcynoise
Soundcloud: http://soundcloud.com/garcynoise

Justified Cause:
Newsletter: http://eepurl.com/klyoX
Facebook: http://www.facebook.com/justifiedcause
Twitter: https://twitter.com/justifiedcause
Soundcloud: http://soundcloud.com/justified-cause