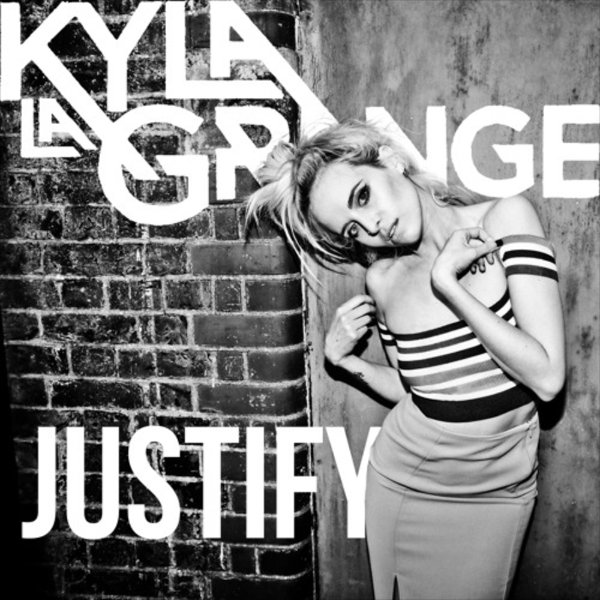 Kyla La Grange - Justify
Kyla La Grange isn't new to the game. The Cambridge graduate is a self-taught, triple-threat, singer-songwriter-producer who boasts two critically adored albums – her debut Ashes, and follow-up Cut Your Teeth.
Following two recent worldwide tours as the vocalist for dance music pioneers Faithless, Kyla La Grange returns with new music that highlights her ever evolving sound and in particular, showcases influences from this recent immersion in dance music, as she delicately and expertly manouveres around garage, pop, trap and electronica.
Kyla describes her new approach; "There is a lightness and flexibility in my music now that comes from having more confidence in my own production, as well as enjoying collaboration. I feel like I have the freedom to pick and choose what, when and how I write, skipping between different themes and genres and the writing process has become much more playful".
Featuring productions collaborations between Kyla, Ben Pearce and Jakwob, with these new releases Kyla has bravely opted to eschew the usual album cycle strategy and will instead release a series of singles in quick succession, to allow her to consistently feed out new music.
"I wanted to write albums in the past because each collection of songs had an over-arching theme or narrative. More recently I've felt like a magpie, picking up disparate themes and atmospheres as and when I feel like it, so it made much more sense for me creatively to release them as singles, each with their own little world. I've found it a really liberating", explains Kyla.
With Justify leading the way for this exciting series of new releases, Kyla is poised to introduce her sound to a whole new audience, and galvanise her existing fanbase by revealing an artist willing to constantly explore and move with whatever inspires her at the time.