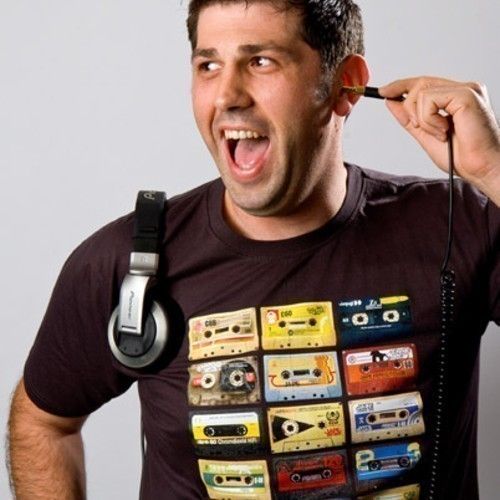 Justin Hayward – Open Skies
London progressive house DJ, label owner and producer Justin Hayward returns to the fold in 2014 with Open Skies, the LP for release in August 2014 on LDV Records. In a career that's already seen him play at venues such as The Electric Brixton, Ministry of Sound, Lightbox and more – whilst releasing huge tracks Foreign Affair and the all-out destroyer Air Raider – the time seems right for Hayward to bring his eclectic taste, pin-point accurate production skills and crowd-pleasing aesthetics to his first LP proper; just in time for the Summer months
Straight out of the blocks, Justin demonstrates his full throttle appeal on album opener and title track Open Skies. Widescreen and all-enveloping – much like the track's title – the pulsing and uplifting synth-lines uplifting the listener through chunky drum timbres and jacking bass lines. Homeward Bound brings the atmosphere back to the floor, proffering tight melodies and pulsing bass wrapped around a stomping, club bound structure. Fusing elements of big room house, tightly wound electro-guitar loops and galloping techno beats, a triumphant journey that fans of the genre won't be able to resist.
Distant Shores brings more electro tinged, progressive melodies to the fore, evoking a sense of exploration and discovery atop of its stiff, exploding drum beats and powerful mid range bass. All Night continues in the same vein, led squarely by a soaring, piercing melody, whilst Siren's Call evokes a call to arms, blending emotive strings and glassy keys into a prime, peak-time dance-floor destroyer.
Driving Deeper leaves the evocative mood to one side, with a full force, pummeling beat and serious, heads down rhythmic pace, bringing in more of Justin's trademark glassy synths before a squelching, no-nonsense electro stab resonates on the drop. It amounts to an EDM-tinged banger, unrelenting in it's mission to cause serious friction among the crowds. Continuing down a more armored, toughened and harder route, Silver Lining juxtaposes heavy hitting bass stabs and flanged effects around a woozy, off kilter melody before descending into an all out, trance-fuelled journey.
Bringing the album to a close, Solar Eclipse notches down the BPM, replacing with more reverberating sonic attributes and a half paced rhythm before southern Exposure's playful digi-design sound makes way for crunching organ stabs, tinkling melodic foreplay and a tough 4-4 beat. Ocean of White closes the album in sky-reaching fashion, encompassing an 8-bit melodic line and cascading, ascending major tonal – a perfect curtain call for Hayward's ten-track opus.
Open Skies sees Hayward deliver just what his fans return for, time and time again – uncompromising, no-frills dance music that's produced, executed and delivered to the highest of standards. Those Open Skies show no limit for this leading light of the progressive scene.