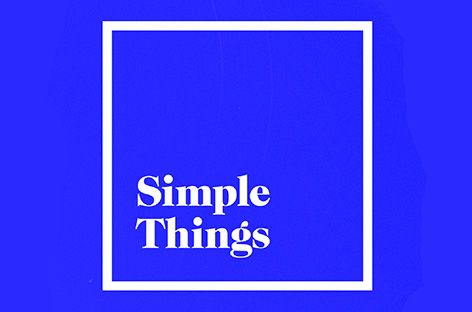 Kaitlyn Aurelia Smith, Dopplereffekt, Tarik Barri and more announced for Simple Things EXT
Simple Things Festival is proud to announce Simple Things EXT. – an extended programme of unique performances, talks and art installations supported by Arts Council England in the week preceding the main festival.
From 17-19 October, we will be partnering with At-Bristol Science Centre to present Planetarium Sessions, a series of three audio-visual performances in the intimate surroundings of the projection-mapped planetarium dome.
On Monday 17, members of The British Paraorchestra – the first ever British orchestra comprised wholly of disabled musicians – will collaborate with At Bristol to remix Terry Riley's minimalist classic 'In C' as a sound and visual experiment taking over the planetarium dome.
On Tuesday 18 Kaitlyn Aurelia Smith brings her critically-lauded brand of emotive, ambient-leaning electronica to the space.
Finally on Wednesday 19 electro double act Dopplereffekt perform live, with their metronomic stylings and Detroit-influenced sound providing a bracing conclusion to the sessions.
Thursday 20 sees audio-visual composer Tarik Barri – who has recently worked with Thom Yorke and Nicolas Jaar – debuting a specially-commissioned piece entitled 'Versum I' at The Pithay, challenging the boundaries between exhibition and performance. 'Versum I' begins with a live set from Barri on the evening of Thursday 20 followed by a week long installation. 'Versum I' is presented in partnership with PROGRAMME gallery to mark the opening of the new arts space.

In the direct lead-up to the festival, Simple Things EXT. will also be hosting a series of panel discussions spanning the evening of Friday 21 and the early afternoon of Saturday 22 at nearby creative hub Watershed. These panels will explore key issues and experiences within the contemporary musical landscape, and are titled as follows:
– How can musical activity support itself financially in a digital era?
– DIY or Die: Is Bristol's changing landscape providing opportunities or challenges for its creative scene?
– Are UK Festivals becoming dangerously homogenised?
– Radical Dancefloors: Reclaiming club cultures' progressive roots.
These panel talks will include artists, journalists and industry experts. The names of those participating are to be announced soon.
On Friday 21, there will also be an opportunity for Ableton Push users to get vital new skills with a masterclass from two expert trainers Mark Burnett and Luca Mucci, who will be guiding them through some advanced skill training in Colston Hall's education spaces. Tickets for these are free and extremely limited.
On the day of Simple Things (Saturday 22), both Mark and Luca will be presenting an all-day drop-in workshop in association with Elevator Sound and Bristol Ableton User Group. This will allow first-time users as well as users who have previous Ableton experience the opportunity to experience the software with Luca, Mark and members of Bristol Ableton UG on hand to guide them through. These will be free for everyone who is attending Simple Things Festival on the Saturday.
TICKETS
Tickets for events will be available on Friday August 26 at 11am, with Ableton Masterclass tickets released closer to the festival. There are an extremely limited number of places available here, so those wanting to attend will be asked to email in directly at that time.
All events are FREE apart from the Planetarium shows, which are priced at £12.50. The Tarik Barri performance 'Versum I' Live will be open on the day to everyone on a first-come first-served basis.
PLANETARIUM SESSIONS IN ASSOCIATION WITH AT-BRISTOL SCIENCE CENTRE
– 17 October: The British Paraorchestra (sextet) present Terry Riley In C – remixed.
– 18 October: Kaitlyn Aurelia Smith
– 19 October: Dopplereffekt
TARIK BARRI PRESENTS 'VERSUM I' LIVE
Venue: PROGRAMME GALLERY – BS1 3BN
– 20 October
PANEL DISCUSSIONS
Venue: THE WATERSHED
– 21 October
How can musical activity support itself financially in a digital era?
DIY or Die: Is Bristol's changing landscape providing opportunities or challenges for its creative scene?
– 22 October
Are UK Festivals becoming dangerously homogenised?
Radical Dancefloors: Reclaiming club culture's progressive roots.
ABLETON MASTERCLASSES
Venue: COLSTON HALL
– 21 October
Sound Design: unconventional techniques for sound synthesis and manipulation in Ableton Live and Max4Live
Hardware integration with Ableton Live in the studio and on stage
– 22 October
All day drop-in for first time users on the day of Simple Things Festival
www.simplethingsfestival.co.uk