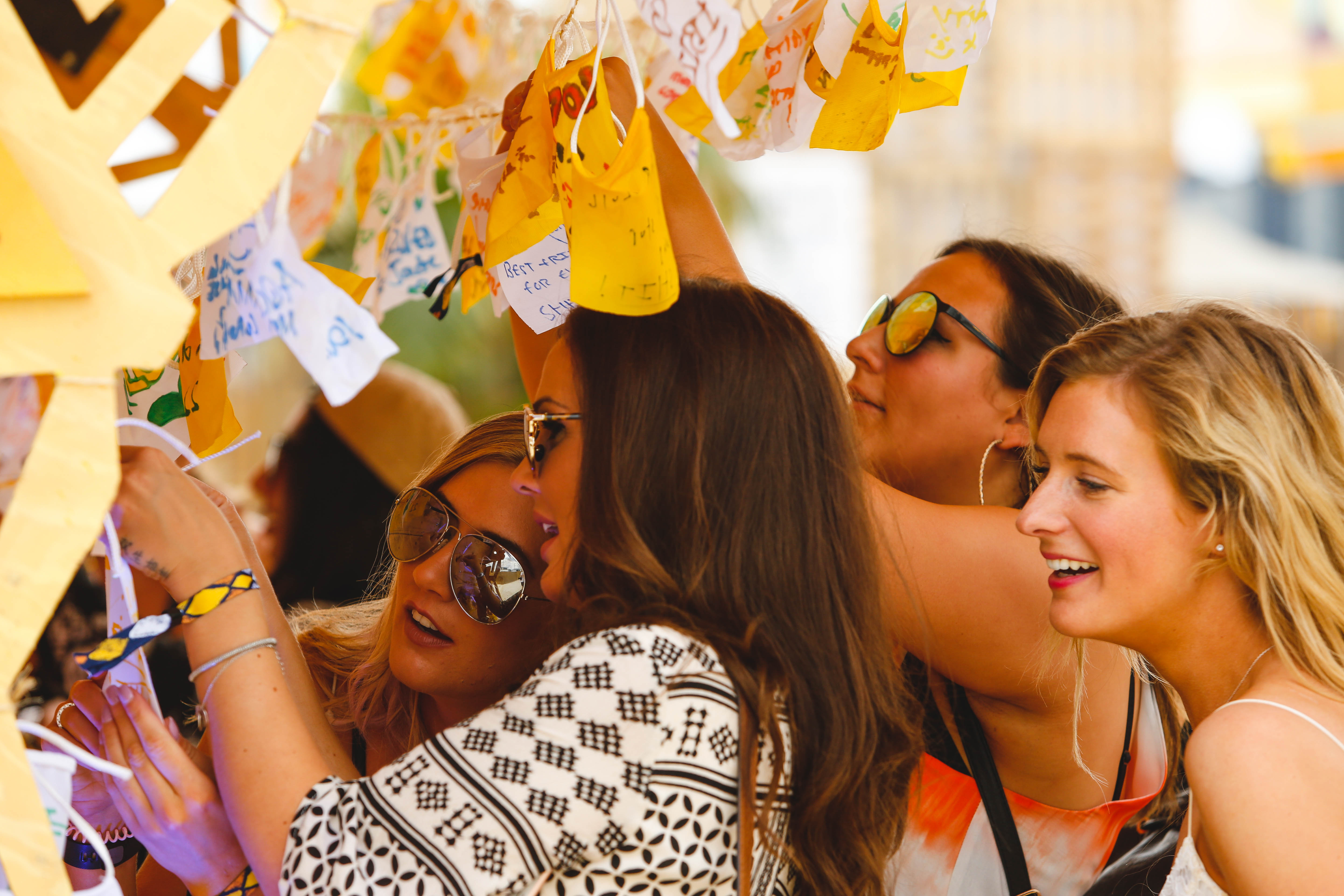 Corona celebrates the end of an incredible summer with an epic beach party
As this year's SunSets Series draws to a close for the summer, Corona will be celebrating with an epic beach party on the golden shores of Cornwall. On the 3rd of September, music lovers will gather to celebrate a hugely successful summer of Corona festivities in the UK, with a headline set from Sister Bliss (Faithless). The SunSets Series is the brand's largest collection of festivals and events in the world with gatherings at some of the world's best beaches, most iconic cities and awe-inspiring winter mountain tops.
Corona has partnered with Cornwall's famous The Watering Hole – the UK's only bar on the beach – to bring to life the magic of the sunset moment, overlooking one of the finest coastlines in the country. Sister Bliss, the musical force behind Faithless, one of the most influential dance music bands of a generation, will be headlining the night with a DJ set to be remembered.
Perranporth beach will be adorned with hammocks, fire pits and the iconic Corona archway, decorated in hand-crafted flags and displaying wishes and dreams contributed by festival goers throughout the SunSet series. Guests will also be able to initiate themselves into the Corona SunSets tribe with tribal body painting, whilst enjoying drinks with friends at the Corona Cubo Corner. The evening will draw to a close with a magnificent fireworks display that will ignite the Cornish coastline.
The Corona SunSets series is the everyday manifestation of 'This is Living' – the brand's new global marketing campaign that reminds people to go outside, enjoy life and live more moments that matter. Corona has hosted a series of unforgettable events up and down the country this summer, at well-known locations including this year's Global SunSets Festival in July at Greenwich Peninsula. The festival transformed London's Greenwich Peninsular into a beach haven for music fans across the country, featuring an incredible line-up of world-class acts including Robin Schulz, Felix Jaehn, Crazy P Soundsystem, Norman Jay MBE and Nightmares on Wax, just to name a few.
For more information on the Corona SunSets series, visit www.facebook.com/Corona 18+.
Share your experience with #CoronaSunSets and #ThisIsLiving
About Corona
Corona is the leading beer brand in Mexico, the 6th most valuable beer brand in the world*, and the most popular Mexican beer worldwide, with sales in more than 120 countries. Corona Extra was first brewed in 1925 at the Cervecería Modelo in Mexico City. Ten years after its launch, Corona became the best-selling beer in Mexico, and today continues to stand for Mexican pride around the world.
* SOURCE: 2015 BrandZ™ Top 100 Most Valuable Global Brands
Twitter: www.twitter.com/CoronaUK
YouTube: www.youtube.com/user/CoronaExtra
Facebook: www.facebook.com/Corona