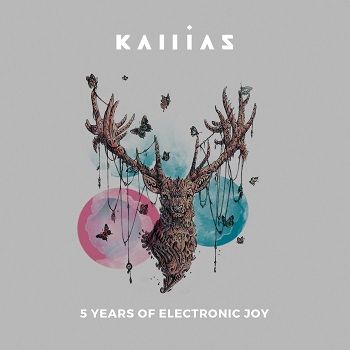 Various Artists - Kallias – 5 Years Of Electronic Joy
Gifts need to be unpacked and presented to the guests. We turn 5 this year, so we've got a very huge present to unpack with you. An anthology of our best – sit down and enjoy the cake – KAL 050 – Kallias – 5 Years Of Electronic Joy.
With the slogan: "We're gonna have a good time, we're gonna have a party!" we compiled a very special selection, past up to now!
At the beginning, when Berlin was still green, there were the label fathers: Alle Farben, Drauf & Dran, Egokind, Shemian, Bebetta and Fennec & Wolf that shaped the sound of the recording company: forward pushing Deep House combined with the little extra spiciness of peace, happiness and bliss.
Over the years there were a lot of great tracks released on the imprint. It's not an excuse that we can only pick some favorties on this one, such as Daniele Di Martino's "Looking For", "Believer" by Blenn & Gleich or "Alive" by Stereo Express.
But this one is not only history, it's also the latest stuff by YOUNOTUS, Ante Perry, Nod One's Head & Lars Moston combined with Erica Dee & Matchy & Bott. Sounds good, huh?
Let's celebrate these years and may the next 5 be also full of electronic joy and madness.