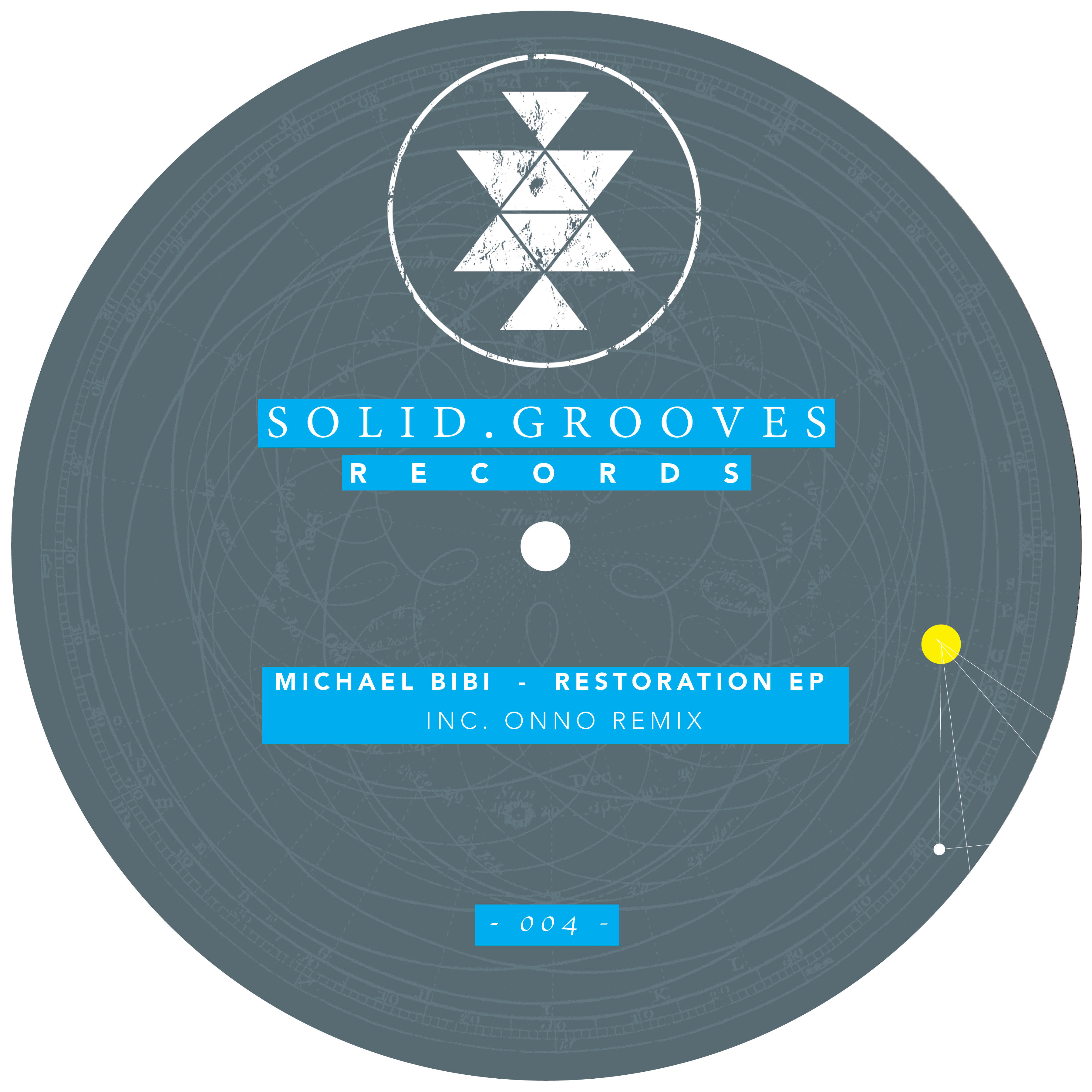 Michael Bibi - Restoration EP (inc. ONNO remix)
Solid Grooves co-founder Michael Bibi debuts on the label with three techy rollers including a remix from Dutch producer ONNO.
Having established itself as one of the UK's most consistent event series, Solid Grooves has continued to prosper since forming as a record label, with early releases from the likes of Wade, Kuo Climax and co-founder PAWSA. London's Michael Bibi, who founded the imprint alongside PAWSA, has earned his stripes as a producer over the last year, dropping recent releases on MadTech, Electronique and Lost Records.
Percussive and rhythmic, 'Restoration' initiates the package with rolling drums and a soft purring bassline, before 'Excuse You' delivers thudding kicks, metallic snares and a rumbling low-end suited for the peaktime.
'Standing Near' is then a bouncy production with an infectious vocal and arcane atmospherics, making for the trippiest original of the package.
Known for his releases on the likes of Truesoul, VIVa and Moon Harbour, ONNO ties up the release with a formidable remix featuring undulating percussion, dusky effects and a distorted vocal sample.
Michael Bibi 'Restoration' EP drops on Solid Grooves Records on 28th December 2015.
Tracklist
1. Restoration
2. Excuse You
3. Standing Near
4. Excuse You (ONNO Remix)
www.solidgrooves.co.uk
www.facebook.com/solidgroovesrecords
www.twitter.com/solidgrooves_
www.soundcloud.com/solidgrooves
www.www.facebook.com/MichaelBibi1
www.twitter.com/MichaelBibi1
www.soundcloud.com/bibi-87