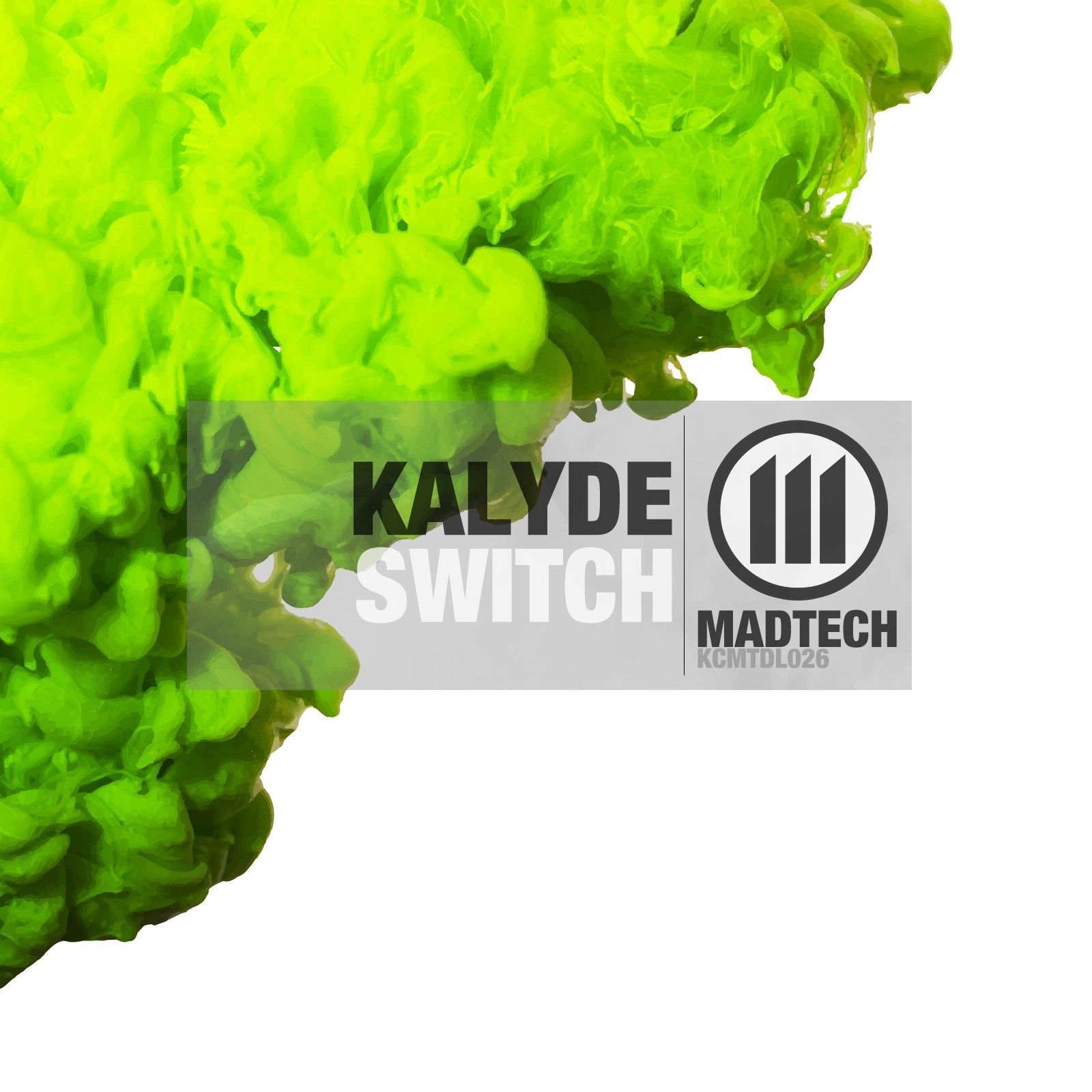 Kalyde – Switch EP
MadTech Records kick off 2015 with the 'Switch' EP from Kalyde, backed with a remix from hotly tipped artist Applebottom.
Richard Main aka Kalyde is yet another exciting young talent emerging out of London, UK, initially coming onto the underground house scene via the collaborative Az&Tor project which released material via MadTech Records where he returns to here for a solo venture. This release marks the first of 2015 for the MadTech Records imprint, following a string of successful singles in 2014 from the likes of Kry Wolf, No Artificial Colours, Mia Dora and Celsius to name but a few.
Opening the release is title cut 'Switch' which sees Kalyde employ an array of gritty, distorted percussive elements, square wave bass licks and bleeping synth shots as the driving force, while heavily processed vocal chops and intricate modulations throughout the composition keep things in an ever-unfolding state.
Following is the second original from Kalyde entitled 'OB', retaining a similar frenzied feel to the preceding cut with glitching synth hooks, a rugged bass hook and raw drum samples, yet instilling a dreamy air to the vibe with floating pad lines and bright vocal murmurs.
Man of the moment Applebottom then steps up last to round off the package, treating us to his groove-led, energetic style with loose stripped-back rhythms driving the record along while manipulating the original's synth lines to generate a mind-bending, acid-tinged feel over its four-minute duration.
Kalyde's 'Switch' EP is out on MadTech Records 19th Jan (Beatport) and 2nd Feb (General) 2015.