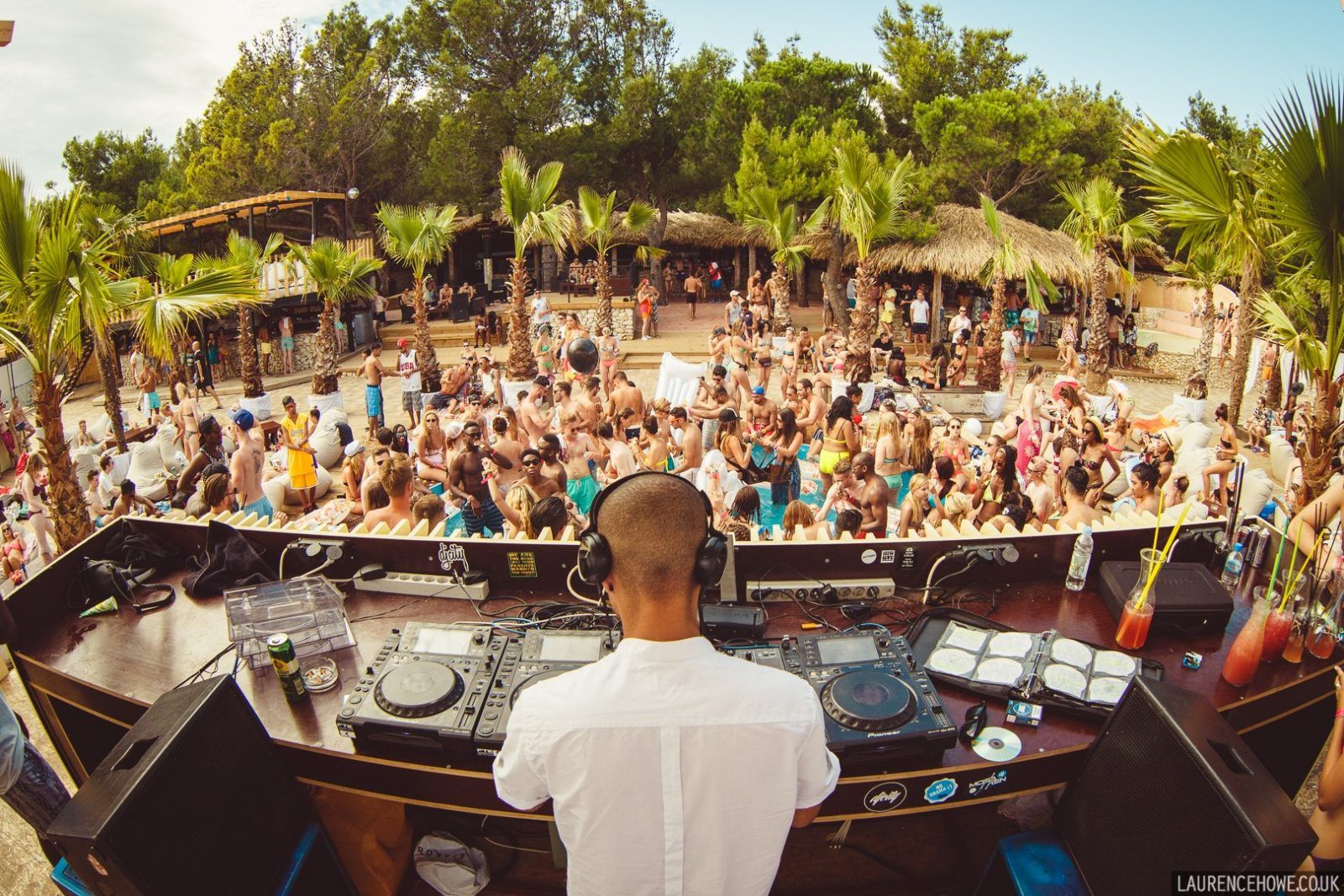 Kalypso Karnival weekender announced
This August bank holiday, on the beautiful island setting of Pag, Croatia, legendary club Kalypso will play host to a weekend of music, as some of Europe's favourite DJs and sound-systems descend onto Zrce Beach for a 5-day carnival.
In a truly intimate party setting, party-goers are invited to spend the long weekend in a sunshine hotspot, at one of the most prestigious venues on the island. With it's 30 year history, Kalypso is the oldest beach club in Southeast Europe. It has been home to a number of top artists, performers and festivals including Hideout and Sonus. Kalypso Karnival marks the venue's first original event, helmed by entrepreneur Boris Šuljić.
First acts announced include the East London party-crew WetYourSelf! who have established themselves through a long term Fabric residency and recordings imprint with artists such as Alex Under and Jennifer Cardini; Brother duo Krankbrother – Danny and Kieran Clancy; HalfBaked, who made Sunday-afternoon partying a must, and the experimental Sheffield-based platform Dogmatik. Headliners are yet to be announced. Details on official boat parties will also follow over the next month.
Kalpyso has been completely renovated for 2015 and the venue now sports 8 bar areas, including a champagne bar and juice & smoothie bar. Dance-floors and stages boast impressive and uncompromising tech specs and 31 VIP lodges have been newly designed and erected for on-site accommodation.
Kalypso was first made popular in the 1980's where it was the first club to arrive on Zrce Beach. Boris Šuljić is passionate about his hometown, the small city of Novalia (and has in fact served as the mayor!). Motivated by regenerating the land on Pag, he has reclaimed vineyards, built a local winery, and owns the Hotel Boskinac, which is rated as the best hotel on the island by Trip Advisor. In a move to ensure the event is as community-inclusive as possible, tickets will be available at a discounted rate for locals.
"We have always tried to respect the natural environment our club is set in and this is why we have redesigned Kalypso in such a way that it is integrated into the forest with very unique sculptured elements, such as the main stage. Although our club is home to number of artists and festivals already, we want to continue the precedent of setting trends and create a different kind of Summer event on the Island; and that's what we hope to bring with Kalypso Karnival." – Boris Šuljić.
Kalypso Karnival is set to be one of the Summer's most intimate events, celebrating the spirit of carnival; open air partying, open minded people and guaranteed sunshine.
Tickets
Available Now via KalypsoKarnival.com
Early Bird – £75
(Full Price – £90)
First Names Announced:
Soundsystems:
Wet Yourself!
Krankbrother
Half Baked
Dogmatik Records
Illusion Recordings
Louche
D.E.S (Deep End Soundsystem)
Keep On Going
Real Nice
Sunday West Soundsystem
Size Doesn't Matter

Artists:
Robin Ordell (Half Baked)
Greg Brockman (Half Baked)
Ben Lewis (Real Nice)
Sam Wig (Real Nice)
Brinsley Kazak (Louche)
Josh Tweek (Louche)
Cormac (WYS!)
Jacob Husley (WYS!)
Peter Pxl (WYS!)
Danny Clancy (Krankbrother)
Kieran Clancy (Krankbrother)
Alex Arnout (Dogmatik)
Burnski (Dogmatik)
Daren Nunes (Dogmatik)
Tom Craven (Illusion Recordings)
James Cotteril (Illusion Recordings)
Josh Tweek (Louche)
Samuel Bellis (D.E.S)
Dan Lively (D.E.S)
Eddie Abbott (D.E.S)
Dean Marc (Keep On Going)
Rufus! (Sunday West Soundsystem)
Chloe Fontaine (Sunday West Soundsystem)
Paolo Francesco (Sunday West Soundsystem)
Lola (Sunday West Soundsystem)
Mr Shiver (Size Doesn't Matter)
Si Kurrage (Size Doesn't Matter)
PLUS MANY MORE TO BE ANNOUNCED