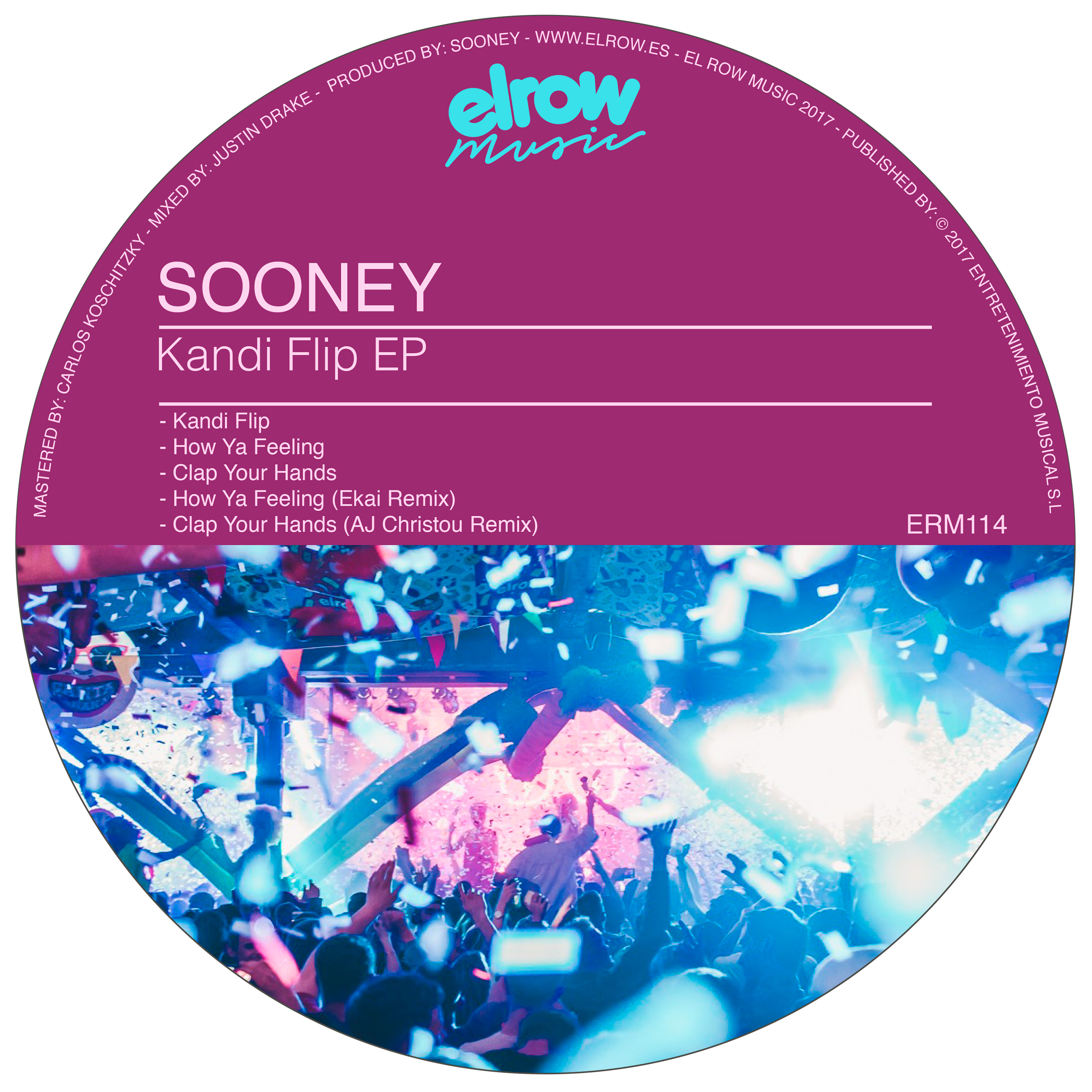 Sooney - Kandi Flip EP
Elrow is a party brand know around the world for being super colourful, charming and carnival like. The label associated with the crew is just as crazy and standout, and now it hits release number 114 with a new EP from Sooney featuring remixes from AJ Christou and Ekai. With a strong background in the house, hardcore and jungle scene, this DJ and producer debuts on Elrows label with five killer cuts.
Kandi Flip goes first and is five deep minutes of great house music with an infectious garage skip on the perc. The vocals are woozy and weird and some melodies rise up through the mix with real vibes. Clap Your Hands is more driven, with pinging kicks, dark male vocals and a brooding bassline snaking along below. Its full of bounce and gets remixed by hot new young star AJ Christou. His version is filled with withering sci fi melodies and slick, taught drums that come on like a train. How Ya Feeling is the last original and is a loopy filter jam to get the party popping. Rude bass and clever stabs all amp up the energy before Ekai strips it back to a more sublingual bass house shuffler, This is a fresh EP stuffed with great house sounds that will work any party.
Sooney – Kandi Flip EP is out now, buy it here:
https://www.beatport.com/release/kandi-flip-ep/2099859
https://www.facebook.com/sooneymusic/
https://www.facebook.com/elrowmusic/