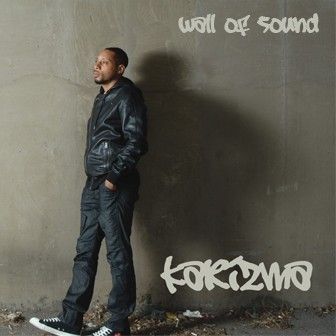 Karizma – Wall Of Sound
Since his last studio album in 2009 Baltimore native DJ Karizma has been constantly touring the globe bringing his inimitable DJ sets to the people of earth. Having finally got the urge to go back into the studio sometime last year, Karizma locked himself away for six weeks as he got into his most creatively prolific spell for years. R2 Records are very proud to announce the result of this endeavour – Wall Of Sound.
Having submitted 43 tracks for this album, (we couldnt get him to stop making new tracks!) we finally honed, pruned and arranged the material into 3 varying formats: Double CD, Double Vinyl and Bonus Digital Album.
Karizma has once again pushed himself beyond the limits of his previous work, evolving his trademark club bangers and down-tempo beats as well as adding a variety of new and sometimes impossible to categorise music to his armoury, emotional content being the unifying factor.
Karizma has also called on some of dance music heavyweights to collaborate on the album including the mighty Osunlade (Yoruba Records), Rokaz (Neil Pierce & Ziggy Funk), and rising UK talent Sean McCabe.
It's a welcome return for Karizma and his Wall Of Sound album.
A R2 Records release Out Now on Double CD, Special Digital download & Double Vinyl.
http://www.r2records.com
http://www.twitter.com/r2records
http://www.kaytronik.com