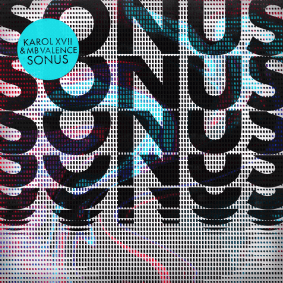 Karol XVII & MB Valence – Sonus
Polish pair and Loco Records founders Karol XVII & MB Valence get remixed on Get Physical by Jackspeare, Berlin legend Ian Pooley and Lusine.
Up first is Jackspeare, who uses raw instruments next to his electronic sounds to craft music that can be cathartic, relaxing and healing. He has remixed this pair on the label already this year and this time out he takes us deep into a beautiful world of tender chords and gentle keys that are left to linger above soft rolling drums. It is truly marvellous stuff.
Next is cult ambient, IDM and minimal man Lusine who has a decade's worth of work behind him on labels like Ghostly International. His gorgeous version has celestial ambiance floating up above the succulent and supple drums. It is music to dream to and get lost in wherever you may be when you hear it.
Last of all is Ian Pooley, a veteran of the scene who continues to turn out essential and timeless house tracks that rock Berlin's finest clubs and beyond. His 11 minute epic is all about giving yourself over to the delicacy of the chords, warmth of the bass and spine tingling grooves that take you to truly emotional places.
These three tracks all bring a memorable sense of musicality to the dance floor.
Tracklist:
01 Sonus (Jackspeare Original Interpretation)
02 Sonus (Lusine Remix)
03 Sonus (Ian Pooley's All Live Remix)