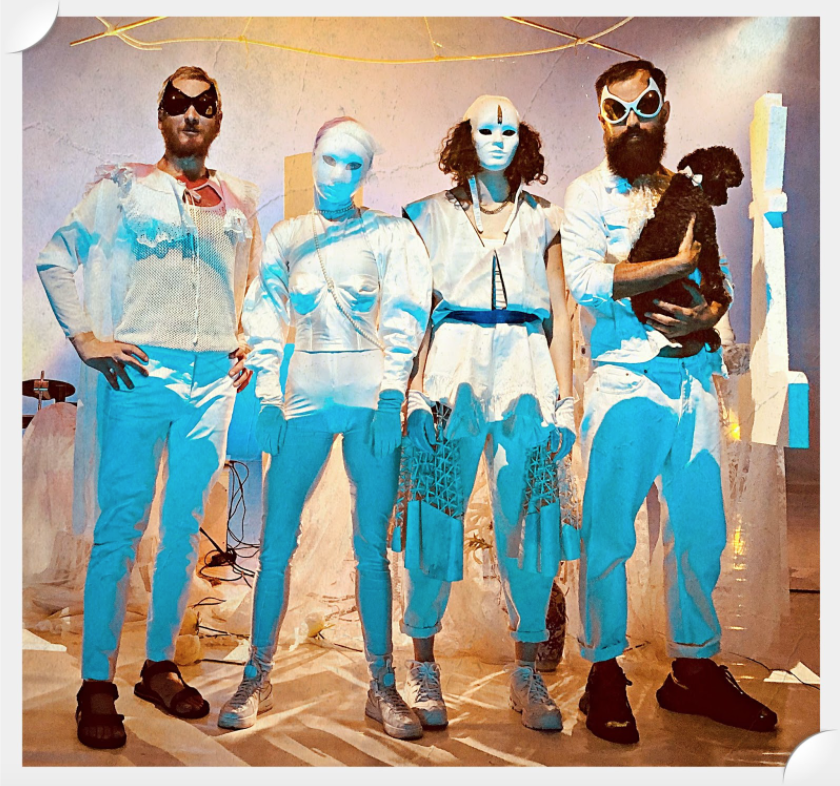 Karpov Not Kasparov drop new single 'Memory'
Bucharest duo Karpov Not Kasparov debut on Disco Halal with new single 'Memory', out 21st May.
Underpinned by a haunting synth-line and hypnotic vocals, 'Memory' is a psychedelia-laced leftfield pop jam that pairs Eastern influences with an infectious dancefloor sensibility. The release also features an remix from Crosstown Rebels head honcho and certified dancefloor alchemist Damian Lazarus, who delivers a chugging, acid-tinged take on his 'Re-Shape'. Both versions of 'Memory' will feature on Karpov Not Kasparov's forthcoming five-track EP of the same name, out 18th June.
Valeriu Borcos and Eduard Gabia aka Karpov not Kasparov describe what they do as 'a musical game of chess between synthesizer and drums'. As well as releasing music on the likes of Fleeting Wax, Karakter Records and Local Records, the Romanian duo also incorporate an analogue visual artist and contemporary dancers into their live performances, resulting in a theatrical show and a kind of real-time soundtrack to the action around them.
Encompassing elements of downtempo, new-wave and alternative pop, stitched together with a leftfield dancefloor throb, the Disco Halal back-catalogue, filled with efforts from the likes of Polocorp, Budakid and Moscoman himself, has seen the imprint rapidly emerging from the once-overlooked nightlife and club scene of Tel Aviv into the worldwide spectrum.
'Memory' sees Disco Halal explore a fresh avenue while simultaneously staying true to the label's ethos and trademark sound.