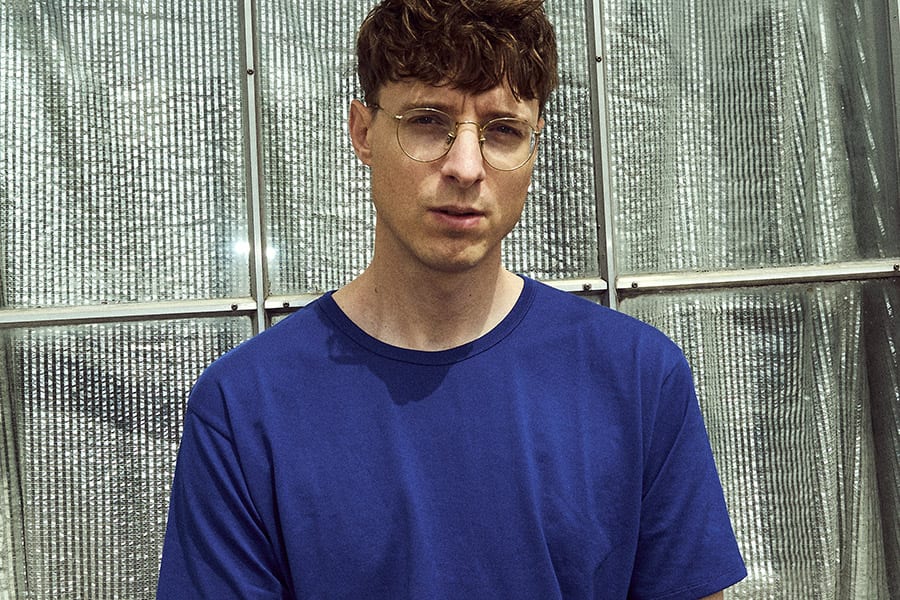 Kasper Bjørke returns to hfn music with "Nothing Gold Can Stay"
After a three year absence, Kasper Bjørke returns to hfn music with a sublime new double EP entitled "Nothing Gold Can Stay". Having followed a deeply personal ambient music path that last year led to the release of "Kasper Bjørke Quartet: The Fifty Eleven Project" on Kompakt Records, (named 5th Best Contemporary Album 2018 in The Guardian), Kasper has found his way back to producing some of his signature leftfield danceable beats.
The Double EP "Nothing Gold Can Stay" explores both the analogue and organic side of his production work on Side A – while Side B reflects on sounds that he would play today, in one of his nightclub DJ sets.
This brand new 7-track EP to be released this Friday, November 22, contains four collaborations, four friends from LA, New York and Copenhagen: Toby Ernest, Christian d'Or, Tomas Høffding (of WhoMadeWho and Bon Homme) and Justin Strauss.
It is this time the 2nd half of the release, the one directly aimed at the floor. Having stepped away from releasing club jams for a few years, Kasper is clearly enjoying getting back to the business of making people move. The opener "Venetian Blinds" has a clear 90s reference in the distinct synthesizer trance sounds. "Dreamers (a tribute to Laurie)" salutes the eternal classic Oh Superman by Laurie Anderson, exploring synthetic choirs and crystalline, ethereal arpeggiators in a space disco context. "Oceans of Time" is also drawing inspiration from the 90s rave palette while still keeping one foot in the future. Side B of Nothing Gold Can Stay is both a testament to Kasper's versatility as a producer and an all-out dancefloor assault, made with precision and sensitivity.
Last but not least, this beautiful mini LP will come in clear 12″ orange vinyl (limited edition). 
Full tracklist:
A1. Water (feat. Toby Ernest)
A2. Seabird (feat. Christian d'Or & Toby Ernest)
A3. Du Du Du (feat. Tomas Høffding)
A4. Nothing Gold Can Stay (feat. Justin Strauss)
B1. Venetian Blinds B2. Dreamers (A Tribute to Laurie)
B3. Oceans of Time