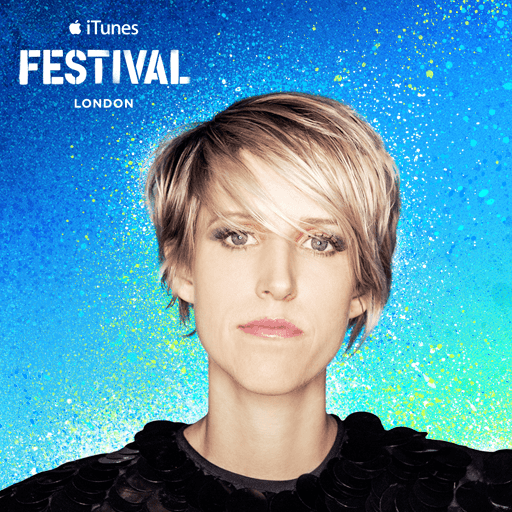 Kate Simko & London Electronic Orchestra Confirmed to Perform at iTunes Festival tonight. 1st September
World-traveled electronic music artist Kate Simko plays her debut at iTunes Festival on Monday 1st September. Supporting Deadmau5 at the famed Roundhouse venue, the Chicago-born electronic producer, and classical composer will be performing live as innovative and groundbreaking new project, Kate Simko & London Electronic Orchestra (LEO).
Kate Simko & LEO's performance at iTunes Festival will be a unique, genre-bending musical experience, as she marries electronic and orchestral styles, transforming synth melodies into lush orchestral moments, which weave in and out of groovy electronic rhythms.
Having just graduated with a Masters in Composition for Screen from The Royal College of Music, Kate has wasted no time in adding various accolades to her belt, gaining worldwide acclaim for her music.
In July, Kate enjoyed a hugely successful debut at DC10 where she captured the room with a tougher darker electronic side at Jamie Jones' Paradise night. The Hot Creations boss then invited Kate and her LEO live musicians to join him for a live show at one of the most talked about Boiler Room Ibiza Takeovers to date, further cementing a new partnership between the pair ahead of their forthcoming collaborative EP. She's also enjoyed debut gigs at Warung and Brazil's legendary D-Edge.
Simko's next album, 'PolyRhythmic', in collaboration with Tevo Howard is due out 2015, along with the debut EP from Kate Simko & London Electronic Orchestra.

The performance will be viewable by a live stream, and then online available for streaming until 31st October.