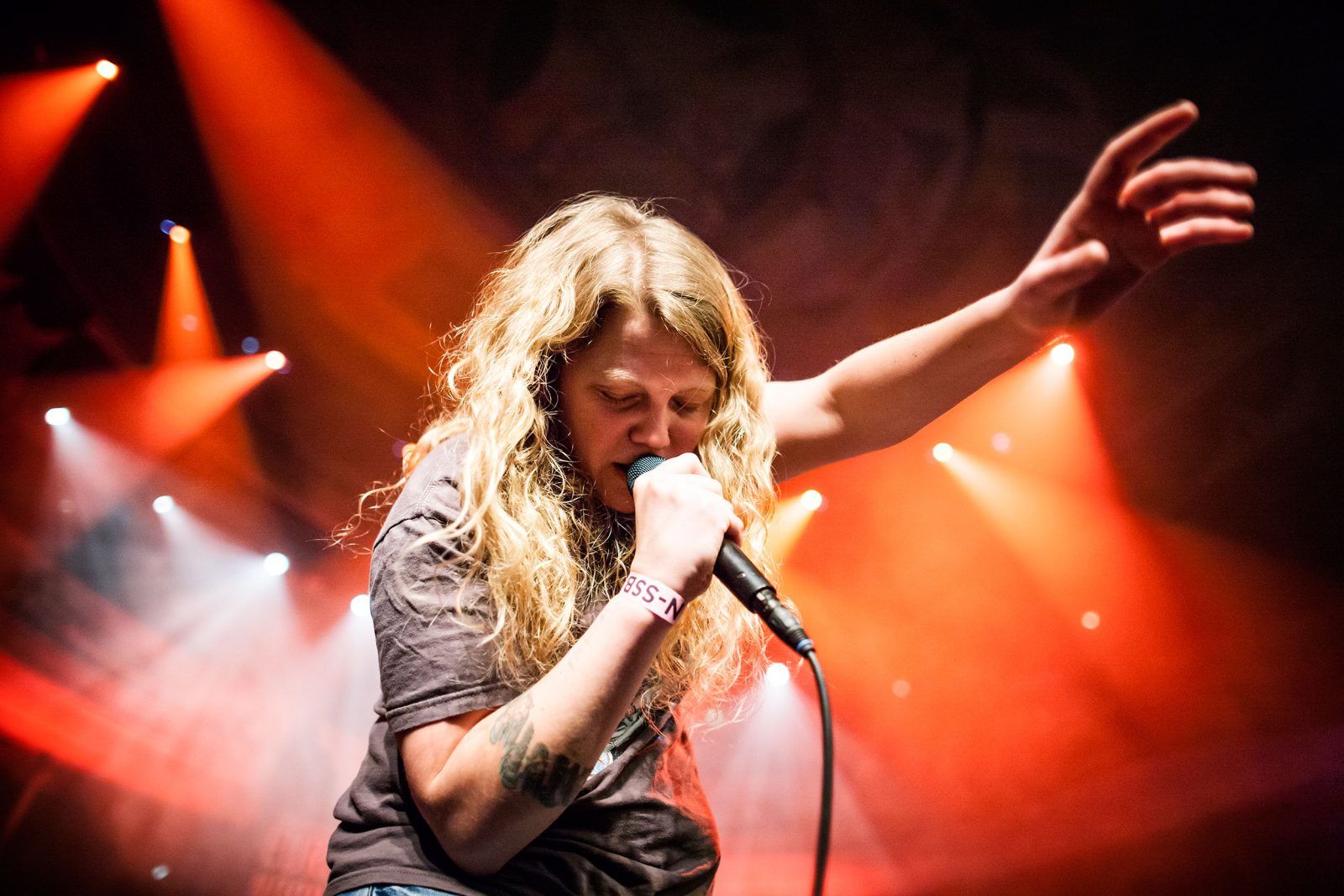 Kate Tempest and Years & Years top Eurosonic Noorderslag ETEP Results
At Eurosonic Noorderslag 2015, which took place in Groningen, The Netherlands January 14 to 17, the ETEP festivals and EBU public radio stations taking part in the European Talent Exchange Programme stated their first interest in the following acts at the Saturday ETEP Artists 1st selection meeting. In total 186 acts were mentioned and below is a selection of the most popular acts at this point.
Out in front so far is the French duo Ibeyi with 9, followed by the most talked about UK acts Kate Tempest and Years & Years in joint second place with Norways Aurora all with 8 and Sweden's Seinabo Sey and Marmozets from the UK taking joint third with 7.
8 UK artists appeared in the top selection of acts this year with focus country Iceland having 3 and The Netherlands with 2.
See the top results here;
IBEYI (FR) – 9
Kate Tempest (UK) – 8
Years & Years (UK) – 8
Aurora (NO) – 8
Seinabo Sey (SE) – 7
Marmozets (UK) – 7
Vök (IS) – 6
Jack Garratt (UK) – 6
Birth of Joy (NL) – 6
James Bay (UK) – 5
SOAK (IE) – 4
Sólstafir (IS) – 4
Shura (UK) – 4
BILDERBUCH (at) – 4
Kiasmos (IS) – 4
Låpsley (UK) – 3
AnnenMayKantereit (DE) – 3
Bad Breeding (UK) – 3
Kuenta i Tambu (NL) – 3
Watch Ibeyi – 'Better In Tune With The Infinite' 3FM On Stage Live Session here…

Ibeyi – 'Better In Tune With The Infinite… by EurosonicNoorderslag
These are the first selection results of the European Talent Exchange Programme 2015. The European Talent Exchange Programme (ETEP) is an initiative of the Noorderslag Foundation aimed at stimulating the circulation of European repertoire at festivals, on radio and in the media throughout Europe. Given that the exchange and support of new European music in Europe is one of the main goals of Eurosonic Noorderslag, ETEP was introduced in 2003. Each year ETEP brings together the leading European festivals, radio and other media, and encourages them to 'exchange' a selection of artists. Since the start of the ETEP programme in 2003 a total of 2294 shows by 810 European artists have been presented at 90 ETEP festivals in 30 countries (2003-2014). The next ETEP and CEETEP press release with new results will follow March, 2015.
Click the links below for more information about ETEP: www.etep.nl/en/about/
All ETEP Festivals here: www.etep.nl/en/festivals/etep-festivals/