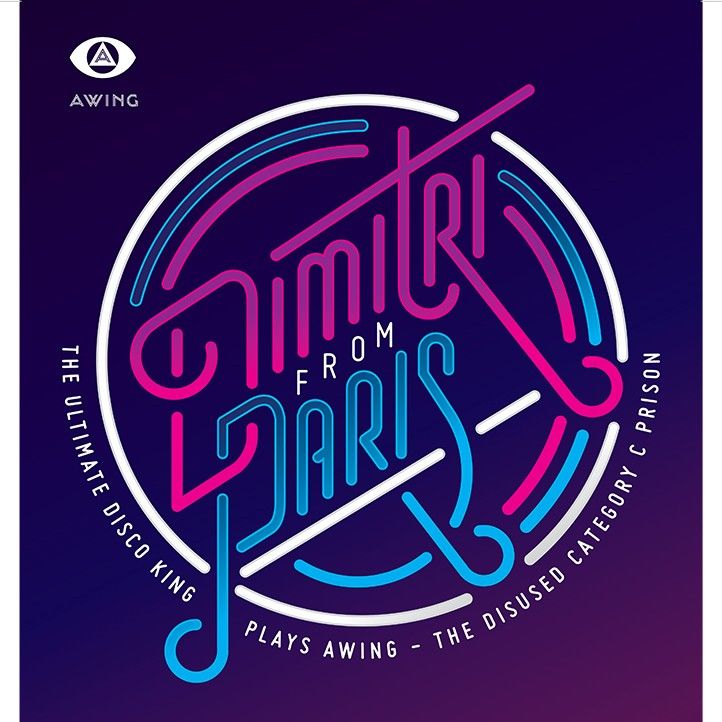 A Wing presents…Dimitri From Paris and Hacienda @ Lancaster Castle
A Wing, the revolutionary electronic music event which transformed the former prison nestled in Lancaster Castle, makes its eagerly anticipated return this February with another colossal set of ambitious line ups. Ravers will get their next fix in the castle on Friday the 13th and Saturday 14th with a disco masterclass and an evening hosted by one of the most infamous clubbing brands in the country.
The first instalment sees superstition subverted as the luck rolls in for disco enthusiasts, with funk heavyweight Dimitri from Paris playing a headline set. The international groove lothario will be pulling music from across the past four decades and showcasing his stylish musical output within the hallowed prison walls.
The suave selector's productions stretch from remixes of the likes of New Order and Bjork and a host of edits and obscurities. The highly respected French native is only the third electronic musician to become a Knight of the Arts and Letters. Support on the night comes from Funkademia resident Jamie Scahill and Kid Blast.
The following day it's the turn of legendary club brand Hacienda to take the helm of the prison, with the residents of the club's legendary acid house night Nude, Graeme Park and Mike Pickering, playing. The Hacienda completely changed the face of Manchester's music scene in the eighties, and the hedonistic clubbing brand still host events across the world, bringing with them the original untouchable and electric atmosphere.
Park and Pickering themselves have been at the forefront of the evolution of dance music and club culture for thirty years, Pickering's early work as part of post punk disco outfit Quando Qunago preceding his time at the helm of pop maestros M People (the M in the name represents his initial). Park himself has been a celebrated radio and club DJ across the globe, and both remain two hugely authoritative voices on the circuit.
The sentencing initially began on May Bank Holiday 2013 when A-Wing unleashed a whole new calibre of clubbing experience on the North as James Zabiela, Derrick Carter and The 2 Bears stepped up to the jail house for one of the most talked about series of events of the year.
The famed building once used to incarcerate criminals has been given a new lease of life and has put Lancaster on the clubbing map. The two floored unparalleled party space has been relatively untouched since the last inmate left in 2011, but has been equipped with a full Funktion 1 set up.
Full Listings
A Wing Presents…
Friday 13th February @ A-Wing
Lancaster Castle, Castle Park, Lancaster, LA1 1YJ
Dimitri from Paris
Jamie Scahill (Funakdamia)
Kid Blast
9pm-4am (last entry 10.30am)
£25
Tickets: skiddle.com/e/12295563/
A Wing Presents… The Hacienda
Saturday 14th February @ A-Wing
Lancaster Castle, Castle Park, Lancaster, LA1 1YJ
Graeme Park & Mike Pickering
9pm-4am (last entry 10.30am)
£25
Tickets: skiddle.com/e/12295566/