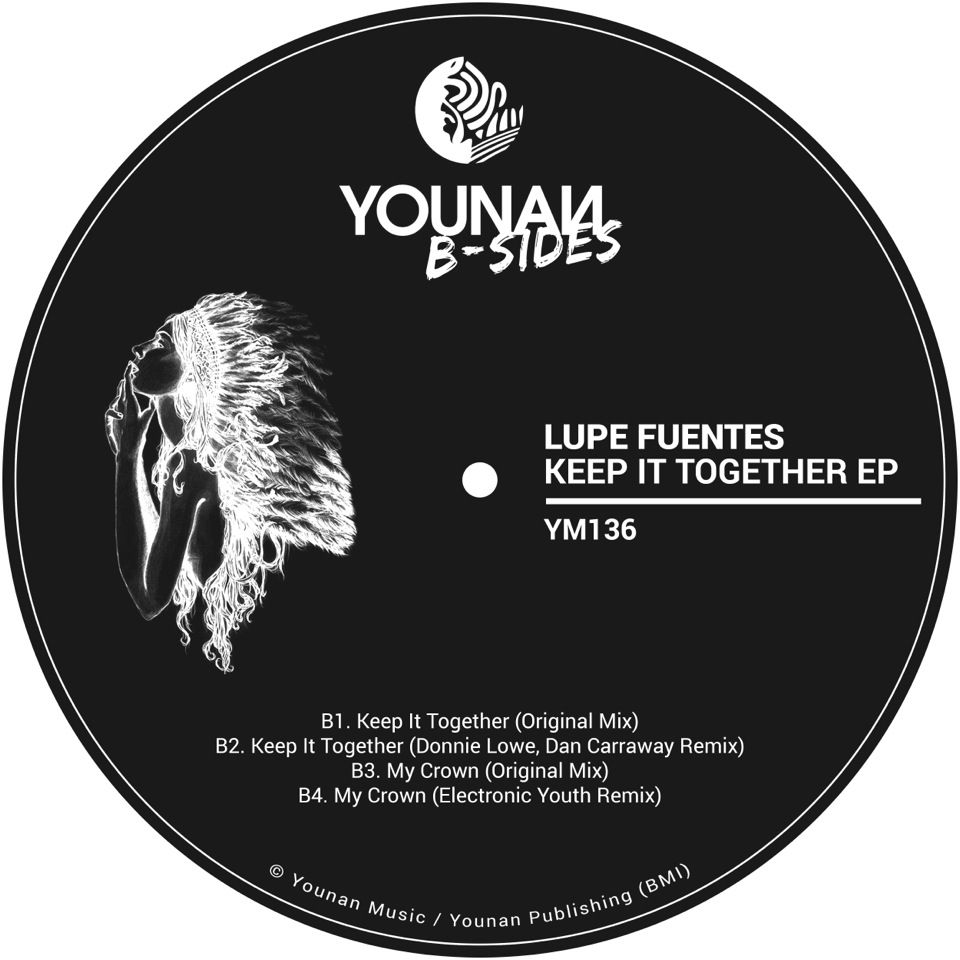 Lupe Fuentes - Keep It Together EP
Lupe Fuentes returns to her Latin roots on her explosive new tech-house EP Keep It Together. Released through Younan Music, this is the launch of the label's new series B-Sides. Now living in LA, Lupe continues to extract the rhythmic and vibrant elements of her Columbian background for tracks crafted for the dance floor. Fuentes continues to be a leading lady of the underground as she continues to heat up crowds around the world.

First on the EP is the fiery track Keep It Together. Fuentes incorporates her Latin flair with a simple yet juicy blend of spicy synths and a lively beat. Creating an electric vibe fit for any environment, this is one for your next playlist. The second record on the EP, My Crown, extends her Columbian influence with a warm dance rhythm and a striking melody that coaxes your hips to sway. The record features a blend of voice samples including Martin Luther King Jr, and George Foreman, the inspiration of the title. The EP also features remixes of each track by Donnie Lowe and Dan Carraway, and Electronic Youth.