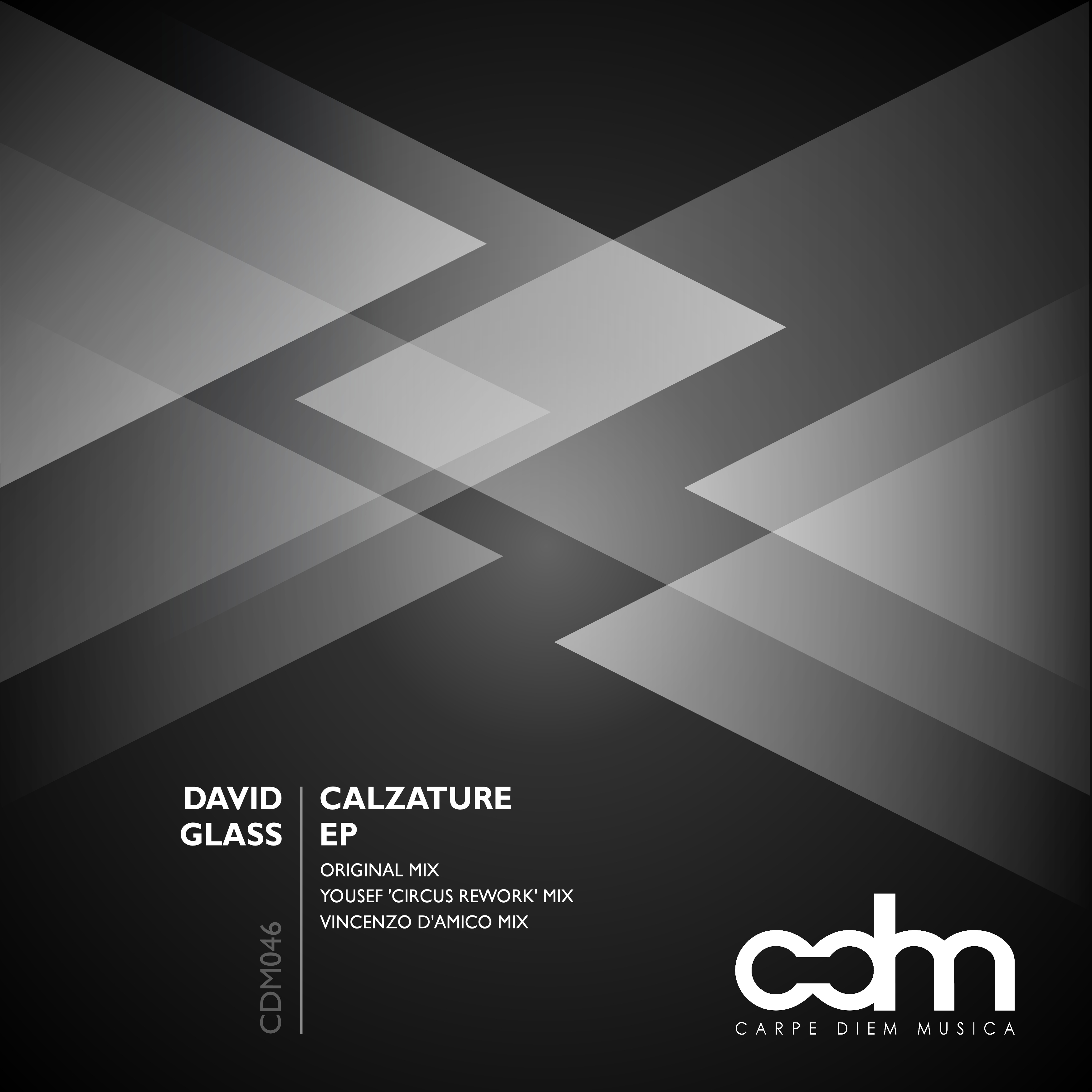 David Glass - Calzature
Tech house is a great genre when done right. It is one that marries the power of techno with the soul of house music and that's exactly what we have here with the new release from Carpe Diem Music. It is a three track EP that has one great original from David Glass, and that gets remixed twice in fine style by Yousef and then Vincenzo D'Amico.
David Glass is a young producer from the UK who is very much on the rise. Here he shows he has a great grasp of groove and powerful production style with his hot track 'Calzature.' It is a raved up and peak time tech jam with rubbery bass banging away below funky percussive hits. It really gets under your skin and is sure to do plenty of damage on the floor. Then comes Circus ring leader Yousef with his own version. He breaks up the beats and makes them more uneven and loopy, and it is a fine trick to make things even more impactful. Vincenzo D'Amico's remix is the quickest and most energetic of the lot. It builds to a great peak and has big synth sounds rising up through the mix as well as punchy, rubbery drums and ticking perc. It rounds out a fine offering from a fine label and announces Glass as a very real new talent.
The Calzature EP is out now and available to buy here
https://www.beatport.com/release/calzature/1801965